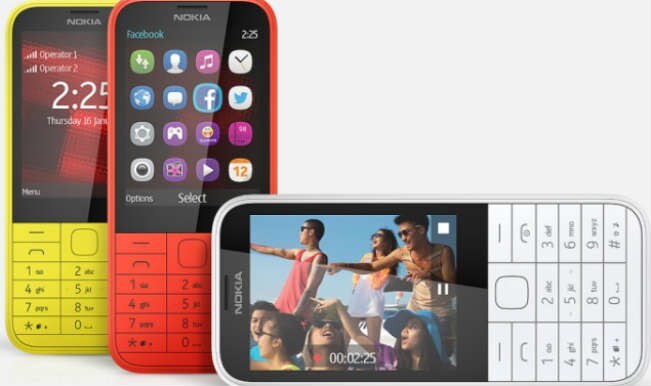 Nokia has launched its new feature phone in India called as Nokia 225. The device is altogether identical to the Nokia 225 single-SIM apart from supporting dual SIM cards.  The phone was officially announced in April this year. Here are 5 reasons for why you should buy Nokia 225.
1) Slimmest Phone: Nokia is very well known for it's sturdy handsets, which generally makes them bulky. But this phone seems to be an exception, being considered as the company's slimmest phone till date and the device has a slim profile with a arched design and splash and dust proof key mat.
2) Maximum music playback: If you travel every now and then, then this phone can be of great use to you. The phone offers a maximum music playback time of over 51 hours! Well, that's a lot of time.
3) Will keep you socially active: The phone supports photo sharing via Twitter, Facebook, over Bluetooth and comes with the Facebook, Twitter apps built-in. So, internet in every phone, eh?
4)Smooth performance: Nokia has pre-loaded the device with the cloud-powered Nokia Xpress Browser, which uses less data and delivers fast performance, even over slower networks, according to the Finnish company.
5) Price factor: Last but not the least, this feature packed phone is priced at just Rs. 3329 only! Need we say more?
If you are still not convinced enough, then we might point of the bright colored handset factor.