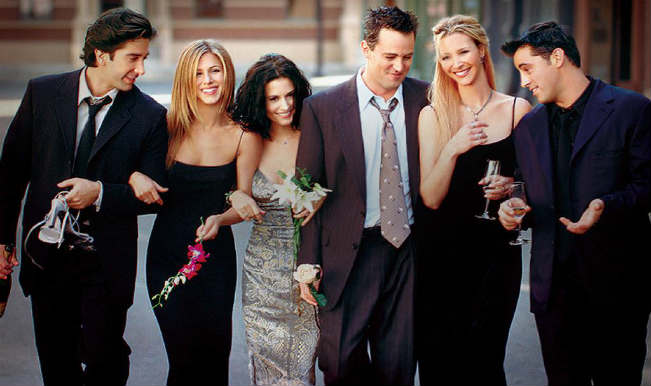 Six friends, who are completely different from each other, yet play a vital role in each other's lives. Six people who meet every day on the couch at Central Perk and share every detail about their lives, from their troubled childhood to intimacy and relationship problems. These six friends began a journey twenty years ago. The journey which changed millions of lives of young and old alike. Their legends are so that even today there are millions who watch the show, ten years after its last episode aired on TV. Such is the legend of the American sitcom that is truly perpetual.While a decade has come and gone, here are seven things that make F.R.I.E.N.D.S. the most loving TV shows of all time.
1.The problems
While we all love watching detective stories and the feel of adrenaline, very few shows have the ability to cover real life issues to perfection. FRIENDS did just that. Right from the waitressing job of Rachel to the mid-life crisis when Chandler quit his job, every issue was relatable to the normal people and still is. This is the numero uno reason why this show is so loved.
2.The characters
You have the rich girl who is left with nothing, you have the guy who works for money but has not yet found his passion, the girl who does what she loves, the weird one who has completely different definition of normal, you have a science loving geek and of course the struggling actor. Every person can easily relate to at least one character. Also the development of each character is realistic and simple.
3. The sarcasm
While people always had the power of using words, this show brings out the most sugar coated sarcastic jokes ever. Rachel's authentic, "Did your knife break from stabbing my back" to Chandler's incredible one liners, sarcasm was embedded in this shows blood and it has also helped educate and improve many a one in this rare forte.
4. The story
While times change and outlook does too, some situations always remain the same. And friends captured these situations. This is one of the main reasons why almost anyone can relate to the show.
5. The Guest stars
Everyone from Bruce Willis and Brad Pitt to George Clooney and Julia Roberts became a part of this legendary show. The element of surprise of spotting a star who easily blends around with the other characters and adds to the comic timings and jokes is simply classic. When Brad Pitt stared on the show, it was completely genius. Pitt played a friend of Ross's from high school who was in a club that was dedicated to hating his then-wife's character Rachel Green.