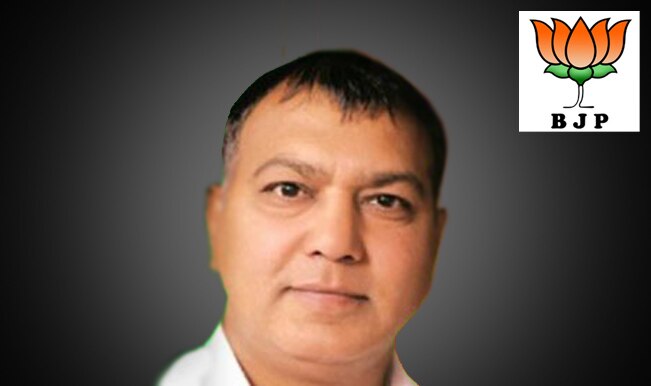 Just after the unfortunate death of Union Cabinet Minister and veteran Bharatiya Janata Party leader Gopinath Munde, the news of yet another death of a BJP leader has come as a major blow to the party. And this time around it is BJP leader Vijay Pandit, who was vital for party's chances in the upcoming Delhi Assembly Elections was instrumental in party's 16th Lok Sabha Elections massive win. Vijay Pandit was brutally murdered in his hometown Dadri while he was returning to his home. We take a look at the things to know about the slain BJP leader and also the list of incidents which transpired on Saturday, which caused Vijay Pandit's death:
1. Vijay Pandit was born on 1st January 1968, at Palam village in New Delhi. Vijay Pandit was raised in a culture which made him a man of action. Vijay Pandit is a former vice-president of Delhi Pradesh, Bharatiya Janata Party.
2. Vijay Pandit's wife Geeta Pandit is the chairperson of Nagar Palika Parishad of Dadri in Greater Noida.
3. It is little-known that Vijay Pandit had been receiving death threats ever since he initiated a campaign against an extortion racket targeting traders in Dadri area.
4. Vijay Pandit's family members had filed a writing report on April 2 with Dadri Police, on receiving continuing extortion threats, but the police inaction caused his death.
5. Vijay Pandit was returning from his brother's shop when he was shot dead by three assailants who were riding on two motorbikes.
6. The assailants fired five bullets at him which caused Vijay Pandit's death on the spot. The assailants fled the spot open firing in the air before anyone could react. Of the 5 bullets; one bullet hit Vijay Pandit in the mouth, another in chest and one behind the ear.
7. After the murder, there were violent protests by the BJP supporters in Dadri, Greater Noida on Saturday night.
8. Vijay Pandit was a 37-year-old Bharatiya Janata Party leader who was hailed one of the chief-architect of doing away of caste politics in his region (Dadri) for the recently concluded Lok Sabha polls.
9. Not many know that the Assembly seat of Dadri is Mayawati's home constituency. It was a rural region earlier but Vijay Pandit became the cog-wheel of the swift development in the region.