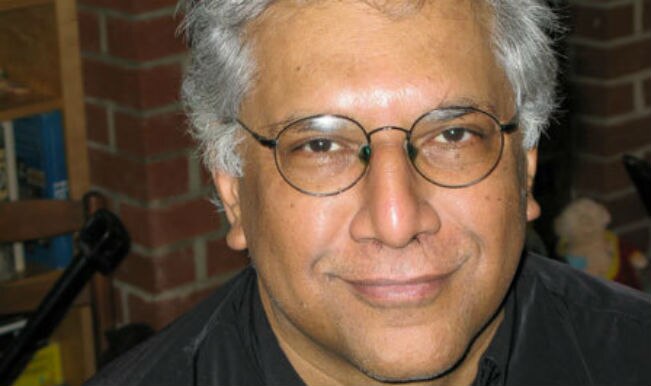 Pulitzer Prize is one of the prestigious awards in the United States for achievements in newspaper and online journalism, literature and musical composition. The award was established in 1917 after the name of American publisher Joseph Pulitzer. Recently India-born poet Vijay Seshadri won Pulitzer for poetry. This is not the first time when any Indian origin person won Pulitzer. We bring to you 5 Indian origin winner of Pulitzer Prize including Vijay Seshadri.
Vijay Seshadri
Vijay Seshadri is the fifith person of Indian origin who succeeded to win Pulitzer Prize. Vijay Seshadri was born in Bangalore and moved to US at five. He went to study Math and Philosophy at Oberlin College. He published his first poetry "The Thirteenpenny Review" in 1985 while in 1996 he published his first book of poem. His poem "Disappearances" which was written after 9/11 formed his reputation as a poet. On 14th April 2014, Pulitzer Prize committee awarded his collection of poems "3 Sections" with Pulitzer Prize.
Siddhartha Mukherjee
Siddhartha Mukherjee was born in Delhi in 1970. Physician by profession Siddhartha Mukherjee completed his graduation from Magdalen College, Oxford and then attended Harvard Medical School where he earned an M.D. In 2010 publisher Simon & Schuster published his book "The Emperor of All Maladies: A Biography of Cancer" which led him to win Pulitzer Prize in 2011 in the general non-fiction category.
Geeta Anand
As an investigative reporter and feature writer for Wall Street Journal, Geeta Anand was born in Mumbai. She won the award for his investigative writings about corporate scandals in America in 2003. The Pulitzer Prize committee picked Wall Street Journal for the award and included 10 articles from the newspaper, of which two were penned by Geeta Anand. She also has written a book on medical investigation titled "The Cure" which has been made into successful film "Extraordinary Measures".
Jhumpa Lahiri
Bengali girl Jhumpa Lahiri real name Nilanjana Sudeshna Lahiri won born in London, the daughter of Indian immigrants from the state of West Bengal. Jhumpa Lahiri pursued her B.A degree in English literature from Bernard College and completed masters from Boston University. She won Pulitzer Prize in 2000 for her debut short story collection "Interpreter of Maldies".
Gobind Behari Lal
Gobind Behari Lal born in Delhi in 1889 was a journalist and independence activist.  He obtained B.Sc. and M.A. degress from Punjab University at Lahore. He coined the term "Science Writer" and served as a science editor for The San Francisco Examiner. He later went on to work for other newspapers and took interviews of noble personalities like Albert Einstein and Mahatma Gandhi and so on. He shared the Pulitzer Prize in 1937 with other four reporters for coverage of science at the tercentenary of Harvard University.