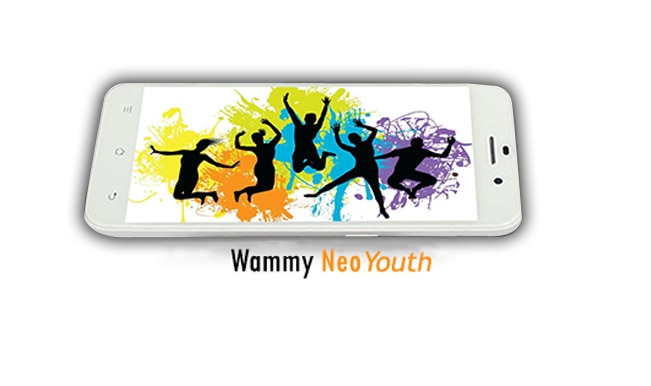 Amidst tough competition in the mid-priced range bracket of smart phones, Mumbai based company Wickedleak launched their device named 'Wammy Neo Youth'. Touted as an octa-core processor Android smart phone, there are reasons to love and hate this phone at the same time. While reviewing the new entrant we noticed these five reasons why we found Wammy Neo Youth STRICTLY AVERAGE:
1. Buzzed as an 1.7GHz octa-core smart phone, Wammy Neo Youth fails to deliver on the performance it promised. The sluggishness in performing multi-tasking operations is evident. Even the back up of 1 GB RAM is not enough for a smooth functioning. Playing games like Subway Surf and Temple Run OZ is a task.
2. 13 Megapixel rear camera is decent during the day time, but clarity is not much impressive during clicking pictures at night. 5 Megapixel front camera doesn't have the feel of the same but still it is fine when compared to various low-budget smart phones.
3. The device sports a 5-inch HD 720×1280 IPS LCD Display which is the major reason to get attracted to Wammy New Youth. The HD display makes for a good movie-watching experience.
4. Wickedleak touted this device as an octa-core device; and it has completely skimmed the hardware quality. The device gets hot in minutes and it is difficult to carry on the operations on it. Sony has come up with a cool fan in their latest devices to counter this problem of over-heating.
5. Wammy Neo Youth is assisted with a mediocre 2,200mAh battery, which is too low for such high-end features. Though it has 8 GB internal storage, you get to use only 4.28 GB which can be a roadblock in installing high-quality games and movies.
Final Verdict:
At the price of Rs 8,490 Wammy Neo Youth faces tough competition from Asus Zenfone 5 and Micromax Canvas 2 Colors. We suggest to wait for better phones which are going to roll out in the upcoming festive season rather than hurry and settle for this one.
Rating: 2/5