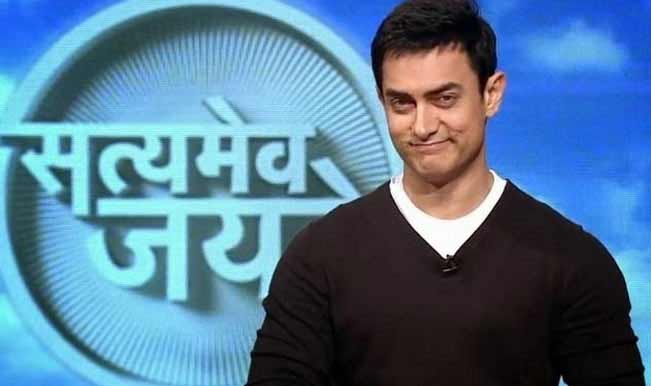 Satyamev Jayate season 2 has been enlightening and awakening us with various facts and showing a face of India that we mostly ignored or turned a blind eye to. As the second season came to an end, the last episode or in Aamir Khan's words "the most important" episode did just the same. The fifth episode of this phenomenal show, 'Criminalization of Politics', was both enriching in information and enlightening in showing us a path. In the eve of the most important elections, the show revealed the state of the Lok Sabha and the state constituencies. Here are five things revealed in this episode.
Association for Democratic Reforms (ADR)
Most of us are not much informed about the people we vote for. Submerged in our work and family, we have little time for the constitutional rights and shedding out time for knowing our leaders or contesting Netas. This has now been made easy by the Association of Democratic Reforms. Established in 1999 by professors of IIM Ahmedabad, they have been studying the elections and sought the criminal records of the current MPs and MLAs. They have also made an effort to educate about the current contestants through their Know Your Neta campaign. All you need to do is type in the name and get detailed information of the works of the contestant. We don't have any reasons for not being informed about our candidates now that their story is a click away. It is our decision whom we choose after being well informed
The criminal records revealed
Each one of us wonder about the kind of people that we elect. The fear of choosing the wrong person is high as its outcome affects us for years to come. Even after this grave danger, we have been electing people with a dark past and undecided future. The reports by ADR reveal that 162 of the 543 members of Lok Sabha have a criminal record. The chances of voting a criminal is 3 times that of voting a clean chit guy. Are we going to follow the trend of stand for the right is a choice we stand to make.
The Good Guys
Satyamev Jayate has been more optimistic than cynical. Today a story of a good, kind and giving leader was revealed on the show. Ajeet Sarkar, who was elected to the constituency from 1980 to 1998 time and again. The story of an honest man who helped develop housing for the poor, while himself being in a rented flat. He brought reforms so great that fifteen years after his death, after his brutal murder, people in his constituency still remember him. He was shot 107 times at 5.15 in the evening of 14th June 1998. What was his crime? Being a good guy in the bad worlds, perhaps.
The cost of voting for criminals
The criminals we have elected have a dark effect on our society as various criminals use their power to do wrong. We are aware of them, we may have witnessed it as well but we never speak about it. This topic was brushed as the story of a 20 year old that was killed by one such politician was brought into light. Are we heading for a country ruled by criminals and mafia?
The trade of votes
The best of them all was the topic of trade of the votes. While we blame politicians for not doing a good job, we ourselves don't excise our duties. Every trade requires a seller and a buyer, and as many shamelessly trade their votes, their power of choosing the leader, are we really in a position to criticize others?
With all these points in mind, all we need now is a little effort to choose for the right person without the influence of money or materialistic goods.