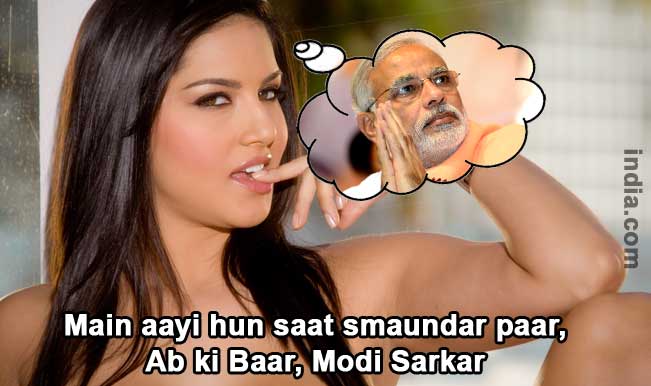 No, do not waste your grey and white cells pondering over when actress Sunny Leone came out in the open to support the Bharatiya Janata Party (BJP) supremo and prime-ministerial candidate Narendra Modi. It is just another one-liner of  the 'Ab Ki Baar, Modi Sarkar' wave where all you have to do is – be a little creative and you can come out with your own Modi slogan.
These BJP election slogans and memes based on them have taken the social media and generally the nation by storm. After the first set of 'Ab Ki Baar, Modi Sarkar', we are back with the second set of our exclusive 12 hilarious slogans on Narendra Modi. [Also Read: 11 hilarious slogans on 'Ab Ki Baar Modi Sarkar']
1. Even the best-known delicacy of Gujarat is in support of Mr Modi.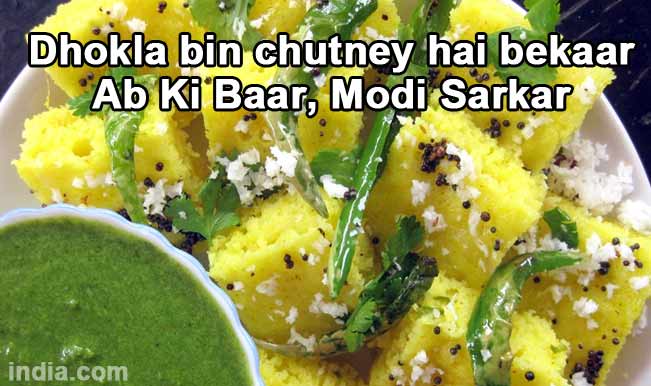 2. Amitabh Bachchan aur Sashi Kapoor ke beech Deewar – do we need to say any more?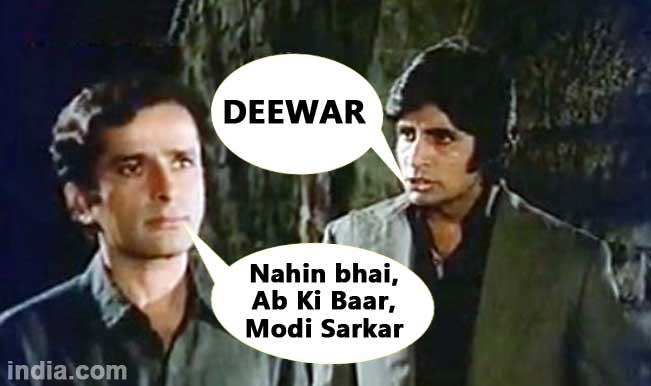 3. You will have to check with Salman Khan and Ranbir Kapoor on this.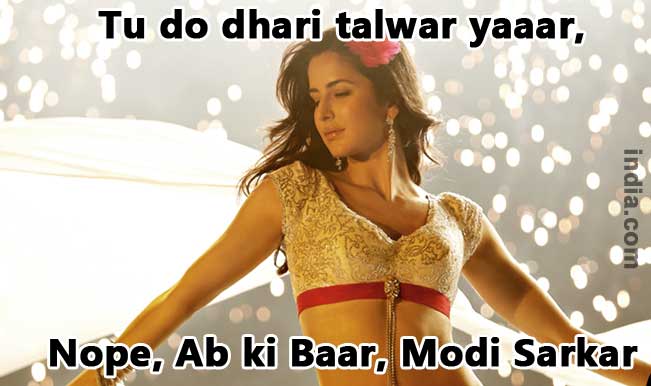 4. OK, enough of Yuvraj Singh bashing in the media!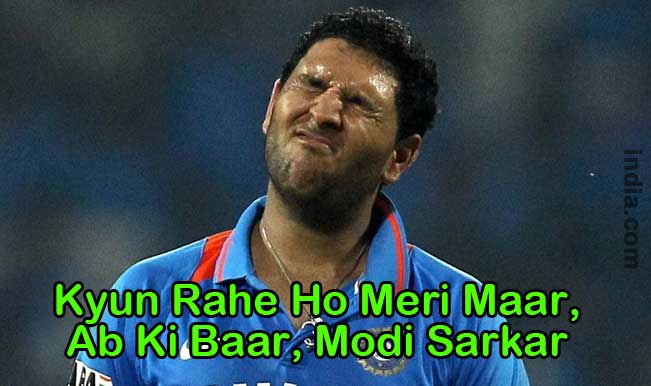 5. Ashok, Kishore or Manoj Kumar?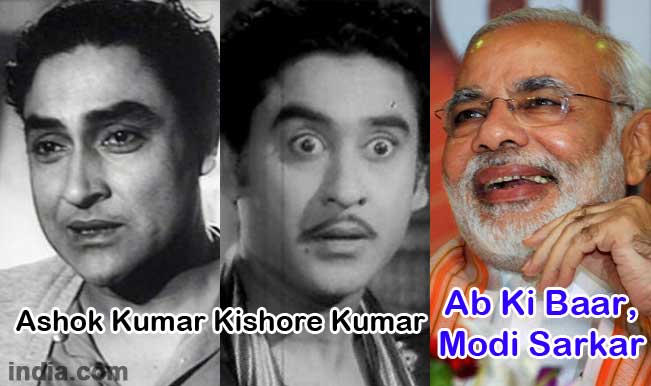 6. Common sense at the Mumbai local.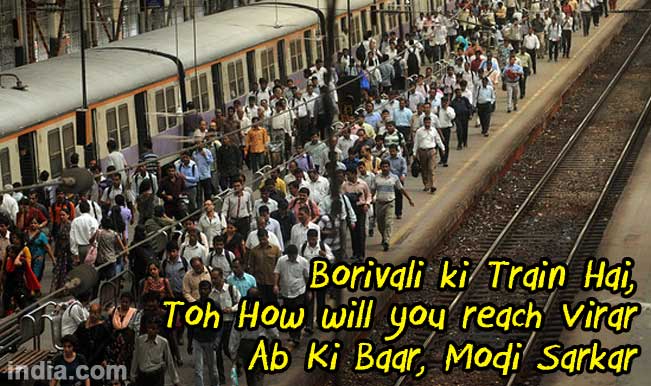 7. For your information only.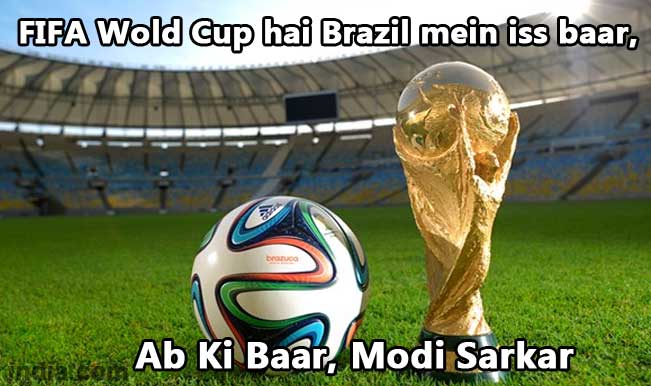 8. General knowledge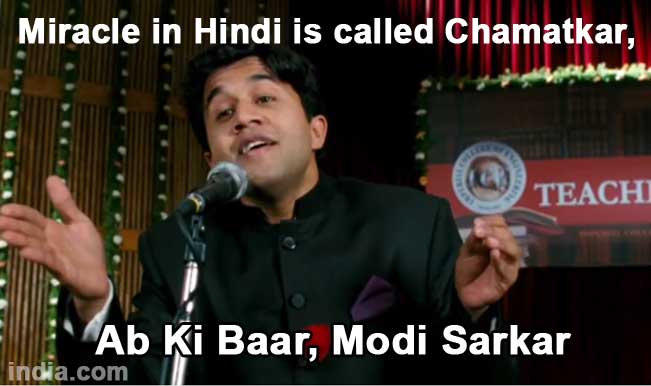 9. These guys found a ray of hope after the release of BJP's manifesto.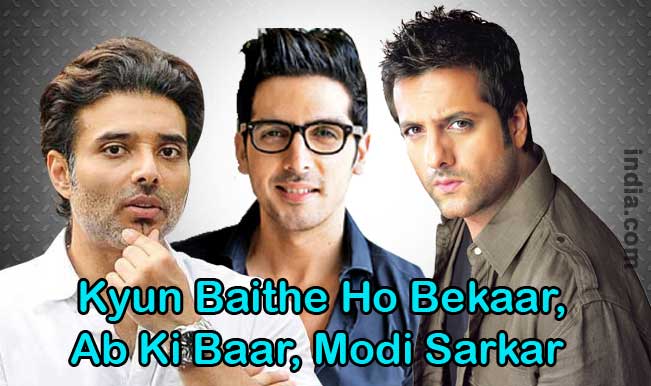 10. Kumar Sanu's ode to Modi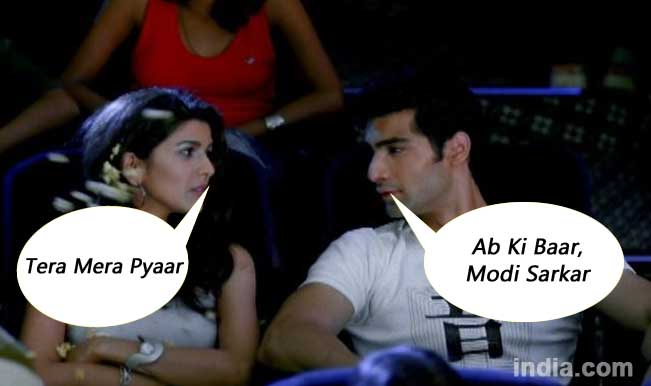 11. Asli Sarkar, coming soon.