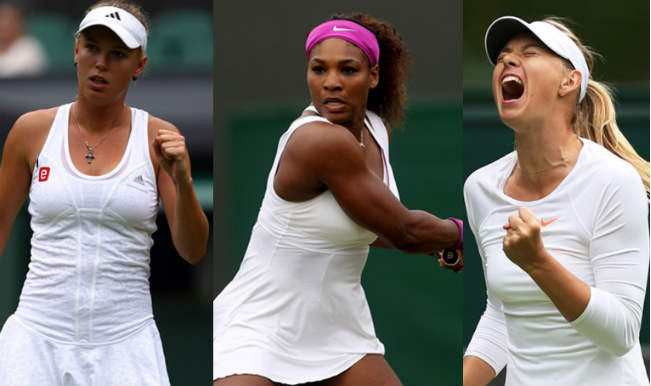 With two days left for the Wimbledon 2014 to commence, all eyes will be on the string of players at the All England Club in London. Considered the most prestigious of all the grand slams, Wimbledon has seen several new faces lifting their first major title in the women's singles. The likes of Maria Sharapova, Petra Kvitova and currently the defending champion Marion Bartoli, all have won their first major title here.
Coming into the Wimbledon 2014 there are potential contenders that can take the coveted trophy home. We take a look at top five players that are to be watched out for at the luscious green courts at All England Club:
1. Serena Williams
Top-seeded and World No. 1 Serena Williams will be itching to get her act together on the grass court after the dismal French Open outing. She was humbled by Garbine Muguruza in the second round. Just like she produced a fine run by winning 2012 Wimbledon title immediately after her first round loss in Paris, she remains the player to beat. She would be aiming to get her sixth title here after losing in the fourth round in 2013.
2. Caroline Wozniacki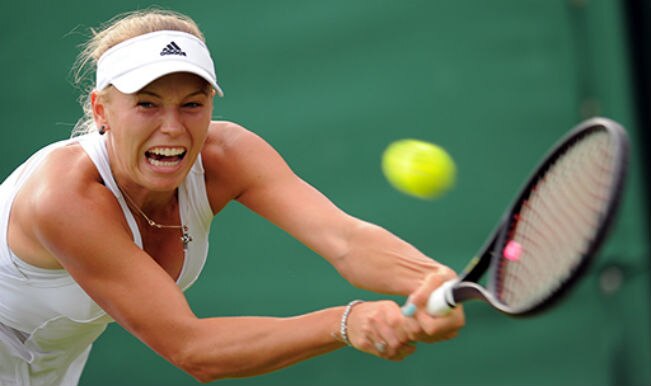 Seems like Danish beauty Caroline Wozniacki has left behind her tumultuous personal life behind to concentrate back on her game. She posted a 6-4, 7-5 win over Sam Stosur at Eastbourne keeping her Wimbledon preparations in check. Wozniacki had crashed out of the French Open 2014 in the first round after her engagement with golfer Rory McIlroy was called off.
3. Maria Sharapova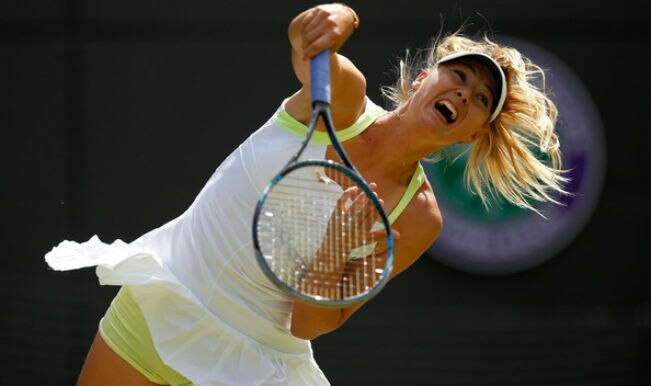 Winning back to back titles is something Maria Sharapova has never displayed in her career. But one would expect Masha to go all out in Wimbledon 2014 as she completes 10-year journey where she began her glorious career from. She won her first major title at Wimbledon as 17-year-old teenager and returns back as a seasoned campaigner on her favourite court.
4. Eugenie Bouchard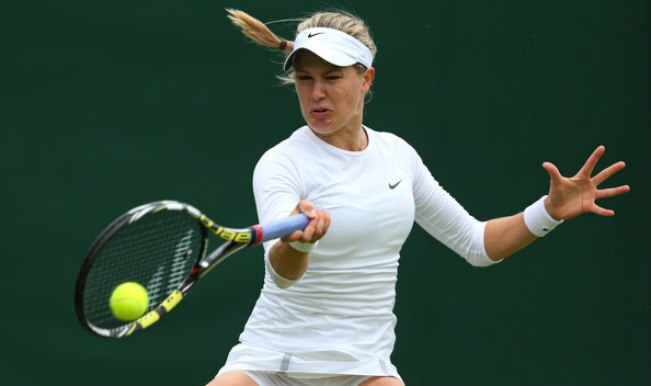 Canadian Eugenie Bouchard has shown glimpses of becoming champion over the last year. She has gradually mastered the game with back-to-back semi-finals appearances at Australian Open and French Open this year. She looks set to win her first major title and what better place than the centre court of Wimbledon.
5. Ana Ivanovic
The 26-year-old Serb rose to fame with her impeccable tennis but lost her way in middle. But looks like Ana Ivanovic is back to playing her best tennis ass she clichéd the title at Aegon Classic tournament. Ranked 11th seed at the Wimbledon, Ivanovic can be deemed as the dark horse of the tournament.
These are five players we think could be the eventual winners but you certainly cannot rule out prominent names like second seed Li Na, Sabine Liscki and Simona Halep out of contention.