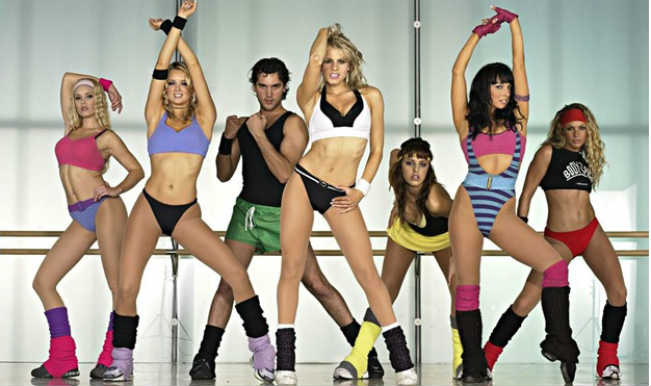 We tend to procrastinate over every chore that we do. It is the most persistent feeling that we go through and put things off. Every time you keep telling yourself that you are going to start with your work out regime, but you never do. You just don't have enough energy or time when it comes to exercise. It seems like a heavy loaded chore.
We seem to have a love hate relationship with working out in a gym or any physical activity in general to speak of. You hit snooze more than countable times to just get those few extra minutes of sleep which ruins your schedule. But since summer is here the pressure to flaunt your body is high so you need to get in shape to flaunt you sexy legs in those shorts and your toned arm in the sleeveless blouse.
Here is a list of excuses we tend to make to avoid workout. But you should actually motivate yourself and let go off the procrastinating mode.
"I will start on Monday"
But the Monday you are talking about never seems to come your way. Every now and then you get to hear these lame excuses like "My diet starts this Monday", "I will start jogging from Monday", "I will register at a gym this Monday" etcetera .But the weekend never seems to eventually come up with the Monday you are vying for. You end up postponing you fitness goals just like your New Year resolutions.
"I don't have a workout gear"
"I need to invest in a new gear. I need new shoes, shorts, compression tanks and what not to start up working out" is the most common excuse. A new pair of workout gear will make you look better but this excuse is totally unacceptable.
"The weather is so bad"
When in winter you cringe about how cold it is and in summer you feel you will drain out all your energy by going out in the sun. Either ways you are just making u excises to avoid any physical activity. All you are trying is to get comfortable in the warmth of your room. So dump your excuses like you might get a heat stroke, heat exhaustion, dehydration and sun burns at home.
"Achy body"
It gets achy just after the first day, since it takes a few days to adjust your lazy lump body to a work out regime. Nothing hurts as good as your muscles after a day of good workout so let go of the sulkiness and indulge in some more activity and your body will embrace the goodness of a workout.
 "I can't be sweaty today"
You sure need to look presentable on the latter part of the day but that does not have to intrude with your gymming. You should choose between the options whether you want to look perfect or feel perfect?
Going to gym would not be a huge hassle as you make it.
"I already ate a pizza"
So you already gorged on a huge piece of pizza from the leftovers from yesterday's party? It's totally ok. You don't need to proceed gulping down more pizza and other junk into your tummy and assure a fake promise about working out the next day.
 "I have a bad hangover"
After a night of partying hard and drinking harder you might need a bit of recovery. And it is even worse when the next morning you are bent over puking hard and imagining if it would have been in between the workout sessions you would be puking onto the treadmill!
"I'm tired"
After a long day at work the next day at gym should be a stress relieving activity but you would opt sleeping to relive you pent up stress for sure. Fight through that urge to sleep off to get better results. You would never later say that you ever regretted working out.
 "I'll be productive"
You tend to prioritize your chores and sometimes doing your laundry clashes with working out. You don't have to negotiate between your daily chores and your workout regime. Make time for both equally.
"I will instead eat healthy today"
No matter how much ever you plan to eat super healthy you won't get into a health conscious diet that you have always been planning to start. And this never works, skipping a session leads to more sessions in turn to avoid. Always stick to your daily workout routine. Eating healthy is efficient but doing it along with you workout will fetch you bonus points!