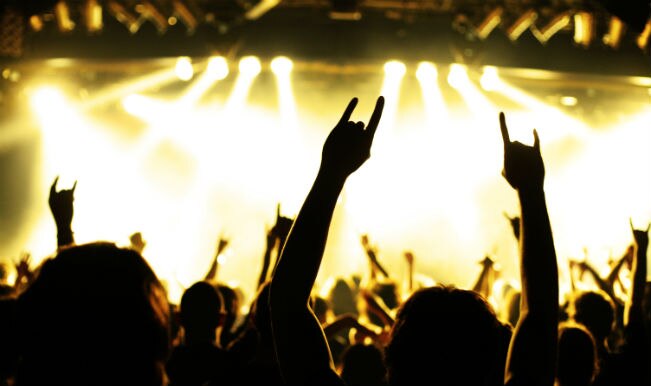 Rock is arguably the most popular genre in music, it caters to everyone. The bands mentioned here are considered by most to be the greatest bands ever, this is backed up by the number of albums they sold as well as their influence on music and the years they were active. Here is a list of the greatest bands ever in order of greatness: (Read: 10 greatest rock songs of all time)
1) The Beatles- The Beatles were the Beatles of their day. They sold an estimated 600 million albums surpassing Elvis Presley and unmatched by any artist today. The band was formed in Liverpool in 1960 and comprised of John Lennon, Paul McCartney, George Harrison and Ringo Starr. They produced several successful albums Rubber Soul, Revolver and Abbey Road before the group split up in 1970. The Beatles were at the forefront of what was called the "British Invasion" of the United States, which is bad taste because Britain really invaded the US in 1812 and burned down the White House. Sadly, John Lennon was shot dead in 1980 by a crazy fan, and George Harrison died in 2001, Starr and McCartney are the only two Beatles still alive. Some of the Beatle's most famous songs are Let It Be, I Wanna Hold Your Hand, Long Tall Sally, Here Comes The Sun and for some reason, Yellow Submarine. (Read: The most unforgettable musicians of all time)
2) Led Zeppelin- This band, comprised of Robert Plant, Jimmy Page, John Paul Jones and John Bonham was formed in 1968 in London. It is considered to be one of the pioneers of heavy metal. They are one of the best selling music artists ever with  an estimated 200- 300 million records sold worldwide. Their greatest song is Stairway to Heaven. Led Zeppelin broke up in 1980 following the death of Bonham, however they do have reunions. In the 2007 concert Bonham's son took his father's place as the band's drummer.
3) AC/DC- This Australian hard rock band was formed in 1973. They are known for their songs like Highway to Hell, Back in Black, Shoot to Thrill, Dirty Deeds Done Dirt Cheap and Hells Bells. Their album Back in Black is one of the highest selling albums in music history. AC/DC has sold an estimated 150- 200 million albums.
4) Rolling Stones- The band was formed in London in 1962. The original members were Mick Jagger, Ian Stewart, Keith Richards, Brian Jones, Bill Wyman and Charlie Watts. The band is still active today under the leadership of Jagger. They, like the Beatles were at the forefront of the British Invasion. They have sold up to 200 million albums. Some of their most popular songs are Gimme Shelter, I Can't Get No Satisfaction and Sympathy for the Devil.
5) Queen- Queen was formed in London (big surprise) in 1970, it originally comprised of Freddy Mercury, Brian May, John Deacon and Roger Taylor. They have estimated sales of 150-300 million albums. Some of their best songs include Bohemian Rhapsody, Crazy Little Thing Called Love, We are the Champions, Killer Queen and We Will Rock You.