India is still not open to the idea of nude beaches, let alone letting anyone ride the train without their pants (culture shock and rampant sex offenders on the loose) so having naked events like naked bike rides or naked marathons will invite the wrath of several religious groups. So, forget naked events in India but they happen more often than you would think in other countries. Here are 5 of the strangest naked events.
Naked Sledging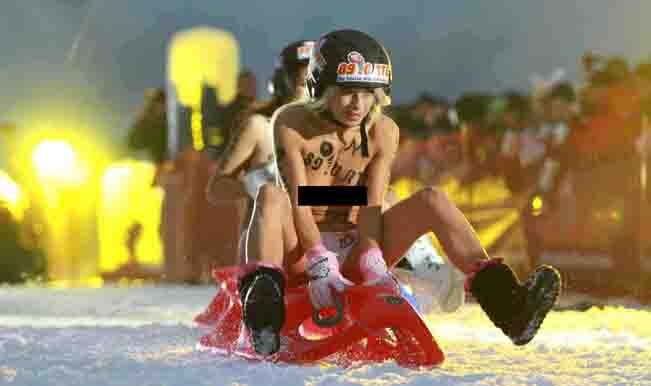 17,000 people saw 26 men and women in nothing but their underwear and helmet slide down a 90 metre long snowy slope. It is an annual event and continues to pull in the crowds to watch who gets to take home the prize money and the title of 'Naked Sledging World Champion'.
Naked Roller Coaster Riding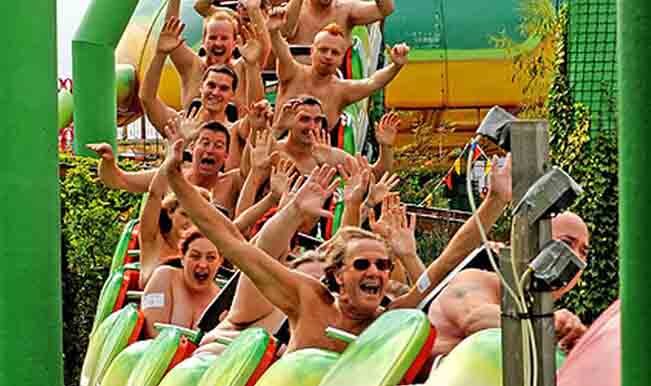 102 people stripped their clothes to get on a roller coaster ride to raise money for a hospital and also managed to set a world record.
Naked Wedding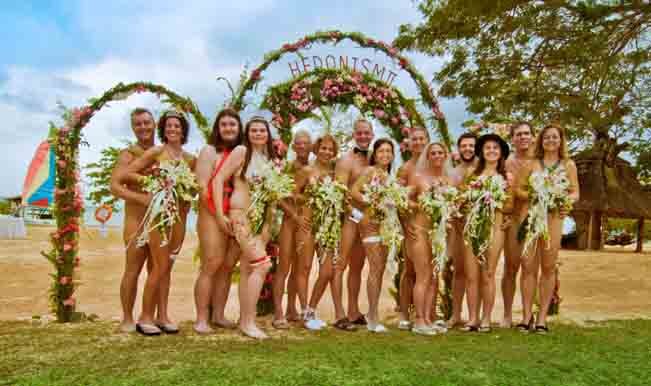 In a bid to make their wedding memorable, an Austrian couple had a naked wedding with the bride wearing just a veil and the groom wearing just a top hat.
Naked Bike Riding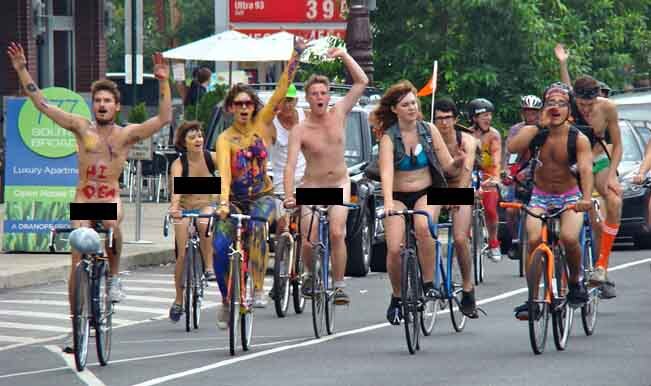 Philadelphia saw hundred of cyclists riding their cycles either partly or completely naked for what is known as the annual Philly Naked Ride.
Naked Workout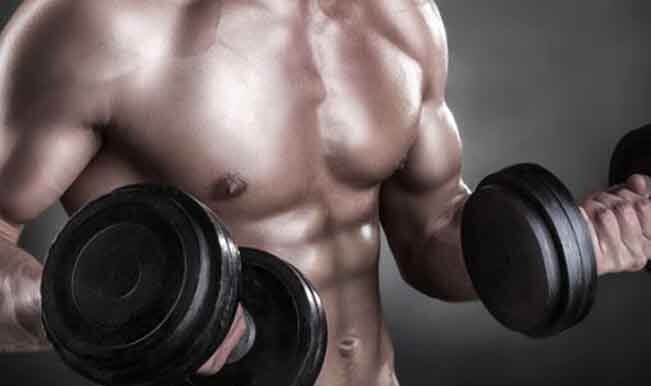 Initiated by a gymnasium in Spain, the gym targeted nudists to join the gym and it worked. Known as Easy Gym, they have pioneered the art of let it loose.