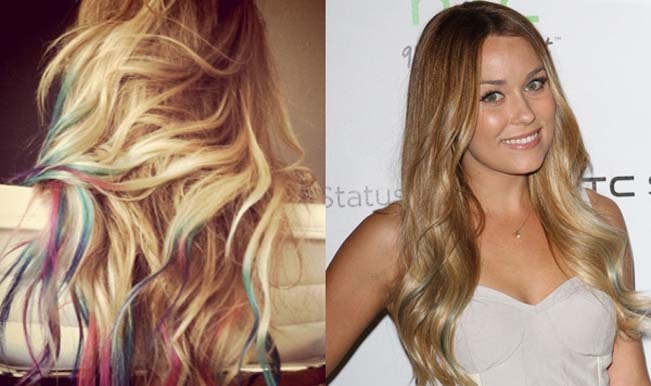 Ladies! Confused about hair colour or you are planning to go for a complete hair makeover, we present you 7 latest hair colours for your style revamp.
Dark Chocolate
Your hair colour must suit your skin colour too. Dark Chocolate is classy choice that goes well with most skin tones. However, it will give your hair a fashionable look along with formal touch. It is suitable for a woman who wants to change their look without doing much experiment with it.
Ombre
Ombre is a style where the hair is darker at the roots and lighter at the ends. Ombre hair colour is still popping up on red carpets. According to experts Ombre hair is very much suitable for Indian skin tones. Ombre is possible on any colour of hair and is very easy to do by your-self. Ombre has created huge buzz among celebrities and common women too.
Dip-dye
The dip-dye hair colour is a latest trend among teens but is popping up on women and men too. In this ends of your hair are dipped into colour while the rest of the hair is left natural.
Smokey Metallic
Metallic colour is often considered great for clothing but now this hue is used for hair colour too. It gives a flirty touch to your persona. Smokey metallic hair which has golden base is adapted for dusky skin tones.
Burgundy
Burgundy hair colour is associated with Burgundy wine. This deep red colour suits any skin tone. It is deep red that is rich and vibrant with purple tinge. The colour burgundy is similar to other shades of dark red like maroon, cordovan and oxblood.
Red
Red hair colour is so popular with its different shades. You can choose from rose gold to deep red to colour your hair. It gives you a strong and sexy look. The red hue is suitable when you step out for a party.
Brunette
Brunette hair is the most flexible because it gives great number of hues. Shades like caramel, honey and auburn seem to go with just about any skin tone. You can also use highlights and lowlights with it that is the easiest hair colour to maintain.
By Aadil Ikram