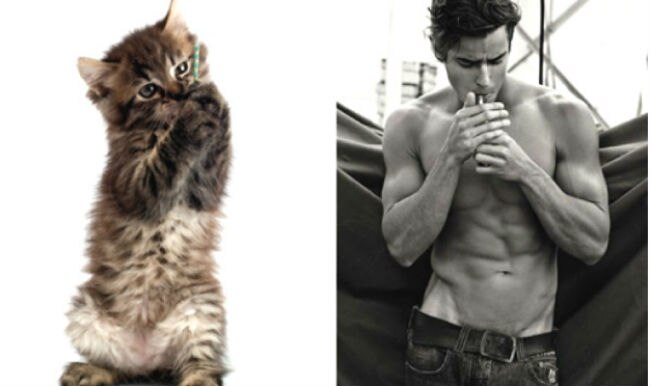 We'd all be lying if we said that we saw a cat sitting peacefully atop a cushion, without a care in the world, and were not jealous of their lifestyle. Really though, who wouldn't want to be a cat? Roam wherever you please, go out, come back, get food or milk just be mewing and being cute, and sleeping through the day. And as if that was not enough, cats get nine lives too, so they can basically waste their time doing whatever they'd like to!
Yes, we all want to be a cat.
This is exactly what some gaming developers in Canada were thinking. And they were out to solve the problem, with a brand new game that lets a player be….a cat.
Cat Simulator is a simulation game being conceptualized by Game Teams Studio, and has started a funding campaign on the site Kickstarter.
In the gaming world, the animal simulator sub-genre is something that has been recently explored. Both the previous games of this kind, the Goat and Bear Simulators have managed to take the PC gaming field by surprise, by using extremely clever marketing tactics. On the heels of these two, the feline world now has a game of its own.
On the Kickstarter page, the developers talk about the game, saying that it is a third person game, and the player becomes a cat. The players then controls the cat to chase mice and climb trees – basically anything that cats would do or want to do. Besides this, the 'cat' will be able to do the regular bodily and cleaning functions, eat and sleep like a kitty would, and be boisterous and possibly mean and self-serving. Always good traits when it comes to a cat, don't you agree?
The developers need additional funds to create more realistic graphics for the game, as well as more options for customization of the cat-avatar. They are also looking to make some fun friends for the cat to interact with. But in order for them to bring the "next-gen cat simulation to YOU", they need more money. Right now, they have a tenth of their target of 20,000 Canadian dollars – about 2,048 dollars.
However, the making of the game is still in its early stages – so they do have enough time to get some funds and create the gameplay. The game is also set to get into multiplayer mode once all the basics are in place.
Unlike Goat and Bear Simulator, for now the game appears to offer the straightforward life of a cat. Now, I would not want to offend the cats out there by saying that their lives are ordinary, but in the other games, there is adventure and mysterious things to be found, as well as crazy powers. Hopefully the developers here will also consider that.
The developers, Game Teams Studio, have also made a site called Memechimp.com which organizes sets of memes, without captions for ready use. Let's hope this game comes out soon, and fulfils our desire to live the purr-fect life!
Watch the video of the proposed game here: