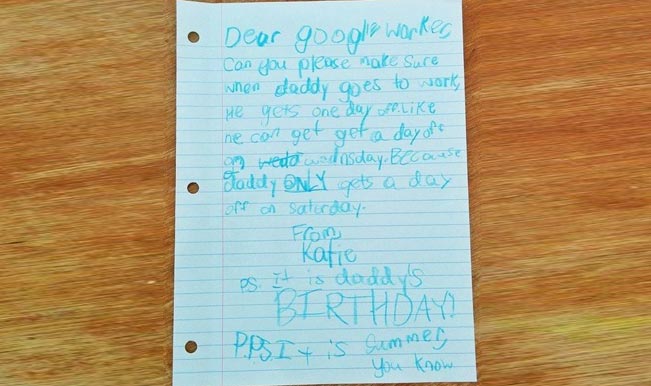 Google saves you day for sure, but this one is going to make your day. Well, it always amazes us with its Google Doodles, but this one is completely different and unique.
So, the story starts here when a little girl named Katie wrote a letter to Google requesting them to give her daddy a day's off from work on his birthday. Being an employee of Google, her father did not get enough time to spend with her on his birthday. She also requests him saying that it is summer too, so pleads the Google to give her father an extra holiday as he gets off only on Saturday.
Written with blue crayon, she has almost scribbled over the paper making silly spelling errors. Whatever be it, the letter is a completely 'awww' for anybody who reads it.
Well, the reply from Google is just amazing. Not missing any chance to prove their tactfulness in solving people's queries and problems across the globe, they did not miss this little girl's letter too. They wrote back to her thanking her thoughtfulness and they gave him off for a complete week!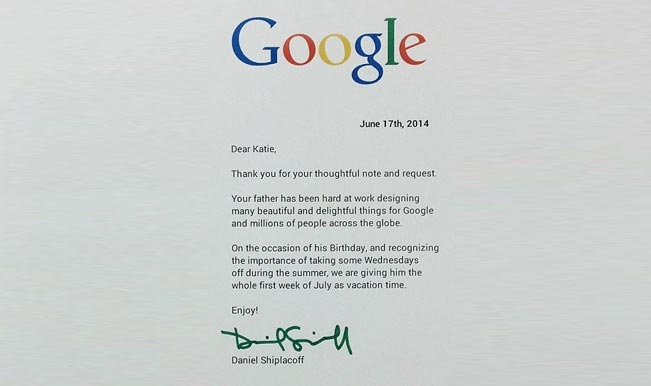 Image courtesy:Imgur