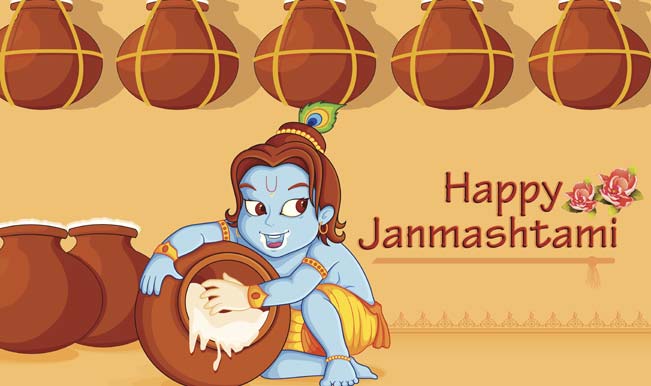 Festivals are an integral part of Indian culture, and each and every festival is unique in its own way. Let's try and understand the inner significance of Janmashtami and the myth behind celebrating it. Janmashtami, an important fest for Hindus which is celebrated with great devotion and enthusiasm. On this auspicious day, Lord Krishna were born, and this festival is celebrated on the eight day of Krishna Paksha in the month of Bhadrapada according to Hindu calendar. Hence, Janmashtami holds a valuable sense when it comes to encouraging the good and destroying the evil. And thus this festical brings everyone more closer and keeps them together with faith.
Birth of Lord Krishna was a magnificent spiritual significance, as he was the legend who was born in the darkness inside a cell of jail as his parents were behind bars. This cruel thing was done by his own uncle. There's a myth which is said that during the birth of Lord Krishna all guards slept off, chains were automatically broke and the doors opened gently. This festival is celebrated by keeping fasts and staying awake till midnight. Why only till midnight? Because Lord Krishna was born in the midnight, so people gather in the midnight to celebrate the birth of Lord Krishna. Apart from this various devotional songs are being sung and scriptures are being read.
Janmashtami is not just a festival but something more than that. This festival conveys a great message to all humans saying, every human spends its life engulfed in darkness of their own vices. Everyone is bound with so much of anger, greed, temptation, pain, attachment, agony. But on the other side Lord Krishna took birth and every single ray of darkness fade away. And that's the reason why every human is released from world pleasure.
"Baal Gopal" idol is also placed in a cradle as it signifies his birth. Every devotee, rocks the cradle. There a myth which many people follow saying that whenever there is darkness or any major problem on Earth, then Lord Krishna takes birth and removes all evil. Happy janmashtami to all!