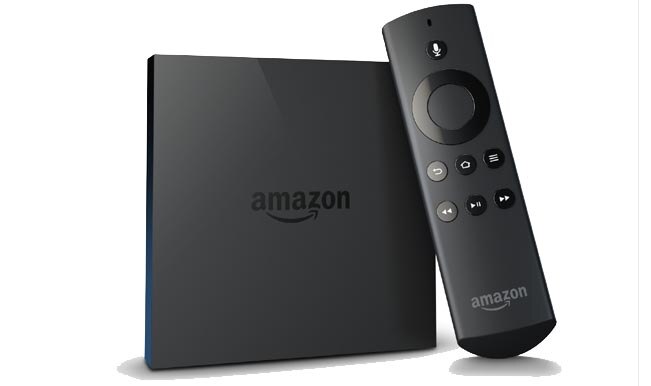 Amazon has announced Fire TV, a small device that will allow connectivity to several web sources for videos while allowing access to popular video service providers like Netflix. The Apple TV competitor will be available in stores for USD 99 for consumers in USA.
With the affordable price of under USD 100 and the growing need for a re-invented approach at watching videos other than regular scheduled programmes, the audience will love the Fire TV gadget that allows great use and accessibility to several media libraries across the globe. (Read: Apple iPhone 6 launch soon)
Apple has the Apple TV, Amazon has the Fire TV and Google had come out with their dongle known as Chromecast which allows users to stream videos from YouTube on their Android tablet or Android smartphone.
Fire TV has all the features that you get from Apple TV plus it has a microphone in the remote so you can just enable the microphone and speak the name of the show that you wish to see and remote will order the TV to switch the channel to your desired programme.
For the music lovers, Fire TV has music streaming service from Pandora and TuneIN radio and the gamers can buy a separate game controller for an additional cost of USD 39 to play some games using the Fire TV.