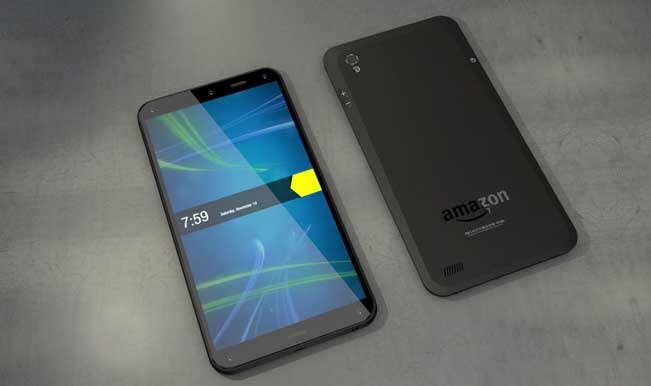 Amazon has finally launched their first smartphone and it's called Amazon Fire Phone. It comes with Gorilla Glass display with a rubberized frame and has a total of 4 cameras, yes 4 CAMERAS in front.
The device is 4.7-inch wide, has 720p display, aluminum buttons and a 2.2 GHz Qualcomm Snapdragon processor with Adreno 330 GPU along with 2 GB RAM and a 13 megapixel rear camera which comes with optical image stabilization.
One of the best features for the Amazon Fire Phone user will be unlimited photo storage owing to the Amazon Cloud Drive support unlike the 5GB iCloud support from Apple.
Other features include tangle-free earphones and the device has Dolby Digital plus surround sound stereo speakers for your tunes.
Another brilliant sounding feature, if it really works as well as it sounds, is the Firefly button which recognizes abstract objects and converts images with text to editable text. It can pick up audio from songs to identify the song and it can also tell you the series and episode from any daily soap that you are watching on TV.
Currently Amazon states that the Fire Phone will be available for a two year contract with AT&T for $199 and it will soon make its way to India.