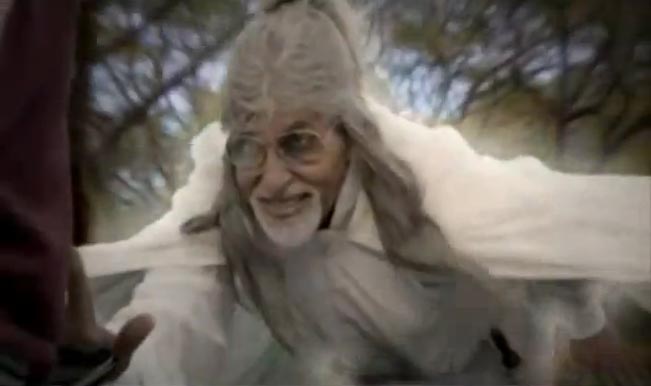 Most of you till now must have seen Amitabh Bachchan flying around in white costume and one eye-spectacled glass on your television sets. It is so because superstar Amitabh Bachchan has turned into a bhoot! Well before you jump into conclusions, he has only transformed into a ghostly figure for the latest advertisement by the milk energy drink brand, Complan. He is not only the new face of the health drink but also calls himself as 'takat ka bhoot'.
Heinz India has got the Bollywood's biggest star and also revamped the brand completely. Amitabh Bachchan is known to sport several looks be it for the advertisements or the movies, he like to experiment with his looks. So this ad will feature him in an all together different avatar, with a long flowing overcoat and shoulder length silver wig. An as 'takat ka bhoot' he helps the kid tackle his entire problem with carrying heavy school bag or helping his mum.
Amitabh Bachchan has definitely been one of the most adorable ghosts among children, for he played a friendly ghost in 2008 release Bhoothnath. The sequel of the movie Bhoothnath Returns is planned to release this year also stars Shahrukh Khan and Ranbir Kapoor.
For now watch your favourite bhoot of the Bollywood.