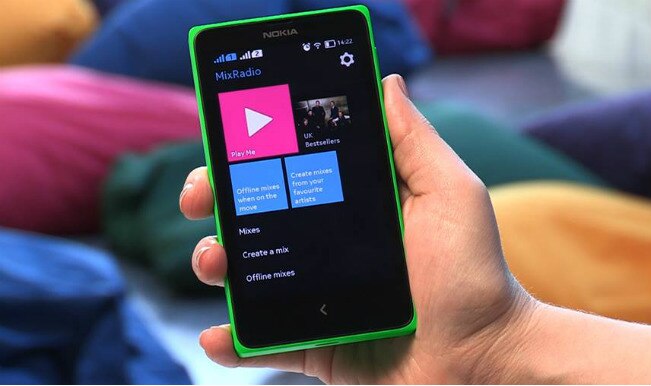 Nokia's latest big news – an Android smartphone, the Nokia X will be available in India on 15 March believed to be price for Rs 8,500. Nokia had unveiled the Nokia X series at the Mobile World Congress and has become the talk of the town as it supports Google Android apps. After falling behind, this is Nokia's last ditch challenge in the smartphone market.
The Nokia X series combine support for both Windows apps as well as apps from the Google Play Store. The Nokia X will officially be available from 15 March, but Nokia will host a media event to launch the device on 10 March where it will officially announce all the prices.
The price of Rs 8,500 would be perfect for those interested in a smartphone ranging in the 7,500-10,000 range. Putting it in the budget segment with the Asha series, the Nokia X will surely be a hit in India. Be prepared to see it everywhere! It doesn't stop there! It might also follow the the Moto G trend and might become sold out on The Mobile Store.
The Nokia X and X+ have 4 inch screens, while the Nokia XL has a 5-inch phone. The Nokia X and X+ feature 4-inch displays with a 800×480 pixel resolution. Both the Nokia phones have a Snapdragon S4 SoC with a dual-core processor clocked at 1GHz. There's 512MB of RAM on the Nokia X, while the X+ gets 768MB of RAM. Both have 4GB internal storage and the ability to take in micro SD cards up to 32GB in capacity.
The Nokia X has a 3-megapixel on the rear and does not include a front-facing camera. Both the Nokia X and Nokia X+ smartphones have a 1500 mAh battery; have dual SIM slots, 3G cellular data with a Wi-Fi feature as well. Just the low quality camera specification seems upsetting. Other than that, everything seems fine for the price it's available at
The Nokia X is available in colours of Black, Green, Cyan, Yellow, Red, and White.