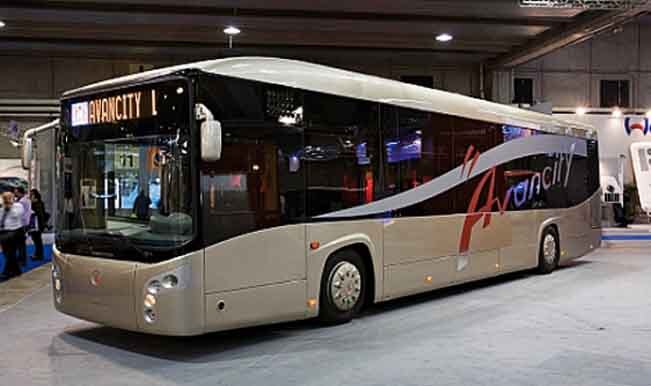 Automobile components manufacturer JBM Group Thursday launched its intra-city low-floor bus CITYLIFE at the Auto Expo 2014.
"Our detailed market research indicated there was need for a safe, reliable and durable intra-city mode of transport. We are confident that our product will revolutionize intra-city travel and create higher benchmark," said Nishant Arya, executive director, JBM Group.
"State-of-the-art technology deployed in every aspect of this bus will certainly make tedious bus journeys pleasant."
According to the automobile components manufacturer, the bus development has been backed by a total investment of Rs.500 crore, and is being manufactured in technological partnership with European bus-maker BredaMenarinibus (BMB).
The bus will be manufactured at the company's facilities in Faridabad, Haryana and Kosi in Uttar Pradesh, which have a combined capacity to manufacture 2,000 units annually.
The company added that the bus has been designed keeping in mind Indian traffic and weather conditions and comes with some unique features including a monocoque structure for maximum strength and matching European standards for safety. IANS