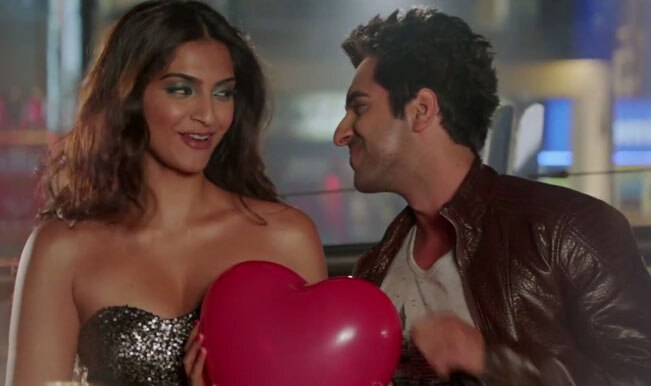 After Gulcharrey made a rage with its upbeat music, fun lyrics and a thumping song overall, Khamkhaan ceases to amaze us as to how the same song makers can come up with such a slow and boring song. (Bikini contest: Sunny Leone Vs Sonam Kapoor)
The music is minimal at first and the lyrics are weak while Sonam Kapoor shows a healthy view of her bosoms and Ayushmann Khurrana dance on lazy dance steps.
The use of the electric guitars and all other instruments to form a slow motion jazz environment when Sonam Kapoor shows off her assets doesn't fly too well and the whole video feels badly coordinated. (Trailer of  Bewakoofiyaan)
It is a real shame that after such a peppy number like Gulcharrey, the makers of Bewakoofiyaan made a song that can be summed up in the title of the film itself.
Here's the mood dampening song.