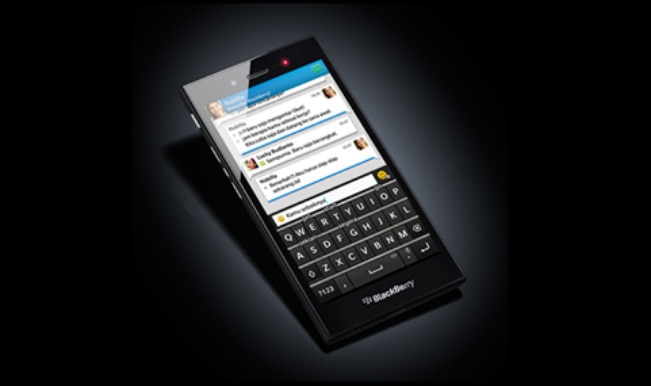 BlackBerry India has launched its most anticipated mid-range smart phone at an ongoing press conference in New Delhi.  Playing a smart move, BlackBerry has launched the phone at Rs 14,990 on pre-order. Else, the device will cost around Rs 15,990 in India. The pre- orders are available on Flipkart, The Mobile Store and in all BlackBerry exclusive stores across the country. The date for pre-ordering the device has been fixed from June 25 till July 2.
Specifications:
The handsets features a decent 1.5 GB RAM, and speedy 1.2 GHz dual core processor. These features will help the handset to speed up, and avoid lagging. The internal memory of 8 GB will provide sufficient space to the users to store their files. However, for gaming enthusiasts, the memory is expandable to 32 GB.
The phone displays a 5 inch screen. And as our preview stated, it is not a full HD screen. It also 540×960 qHD resolution, BlackBerry has made a  compromise with the display. BlackBerry Z3 has a rear camera of 5 Megapixels, and for selfie-lovers they have given an average front camera of 1.1 Megapixels as well. The device has connectivity options like NFC, GPS, Wi-Fi, Bluetooth, and USB 2.0.
In the conference the main thing that was highlighted was the battery of the handset. The handset has a 2500mAh battery, that can give you a talk time of 15.5 hours.
The feature to look forward to will be BlackBerry maps. This will be the first device to bring BlackBerry maps to India.  It features 3D, voice guided and turn-by-turn navigation . This feature was missing from BB OS 10 in the country.
BlackBerry OS 10, will now support most of the Android apps. This was the major plus that was missed by the BlackBerry users. We hope that it's inclusion makes the device more exciting
This is the first phone that stands for the collaboration between BlackBerry and Foxconn. It would be interesting to note that Taiwanese giant Foxconn  makes the gadgets for Apple. Naturally, this joint venture has only fuelled more hope for BlackBerry Z3.