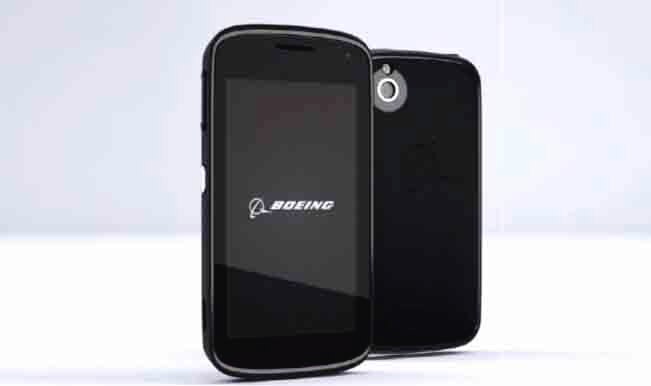 Boeing, the aircraft manufacturer has widened its audience from aircraft buyers to international spies by making a smartphone which is encrypted for secure data transmissions and what's best is, if you get caught, there is a self-destruct button to make sure that the baddies do not get the vital information you were meant to protect.
Do not try to physically jack the smartphone either because all that will do is hit the reset button and instantly erase all data from the device and make it nothing but a paper weight by severing all functions of the smartphone.
The device runs on Google's Android and sports a 4.3 inch display, supports dual SIM and it can make calls to several networks at once unlike at conventional smartphone which can access only one network at any given time.
The phone has tamper proof covering on all screw heads to identify if the device has been illegally opened and tampered with. The battery that comes with the device is a bit out of touch with the times at 1590 mAh but the main party piece of the device is the add-on packs for the phone on the back panel.
No, we are not talking about changeable back covers with a million colour options, you can add extra battery packs, a satellite radio, solar charger, GPS receptors, biometric scanners and many more cool gizmos right out of a James Bond film.
The physical connectivity is dealt with by a PDMI port that enables, USB, audio, Display and HDMI capabilities, all in one slot. Unlike most flagship phones, the Boeing Black comes with the option of extendable memory.
At the heart of the smartphone is a 1.2 GHz ARM Cortex A9 processor but being a spy phone, wireless capabilities and cost is being kept available only to potential buyers which is odd because the connectivity and price can broaden their potential buyer list exponentially. A weird move by Boeing about the pricing.
If you do buy the phone then you can also connect the device directly to satellites and biometric sensors. Offered in both GSM and CDMA options, it also has Wi-Fi, Bluetooth and LTE options making it open for virtually everyone and every region on the planet.
Boeing's minions have been developing the smartphone for over 3 years and have now come out with it mainly aimed at government officials who need to make secure phone calls without raising public hysteria and panic because of their indiscretions.
Realistically, it is not going to be available in the shops and you'd have to fulfill their millions of criteria to prove that you are not a terrorist and then mostly have to shell a preposterous amount of money to get your hands on one, but that is what you have to do to be a spy or at least play a spy.