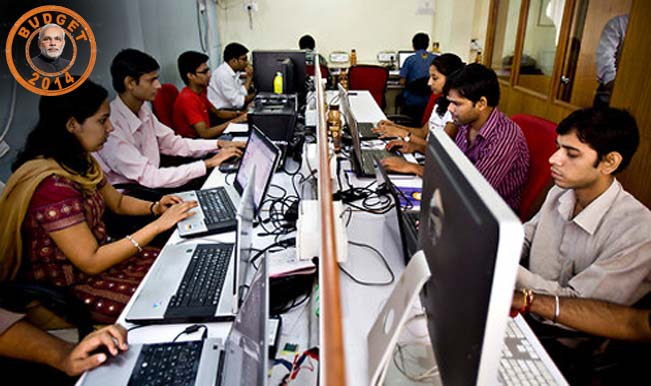 The Narendra Modi-led National Democratic Alliance (NDA) government is all set to present its first budget. The scheduled date for the first budgetary session in parliament is slated to begin from 7th July. Reports suggest that the budgetary session would continue till 14th August and may be extended further, if required.
The dates are almost decided by the Parliamentary Affairs minister Venkaiah Naidu. As we get closer to the Budget date, the expectations from the common man increases sevenfold with the 'Acche Din Wali Sarkaar'. The aftermaths of budget presented by the government are felt by every section of the society; be it women, students, salaried persons, businessmen, or senior citizens.
As the general budget gets closer with every passing moment, we bring to you a list of expectations, the salaried class across the nation are anticipating from the upcoming budget.
Inflation rate should be controlled.
Special incentives for people who invest in infrastructure and bonds, as the government treasury mat get a lot of money from this.
Maximum priority for defence.
Prices of consumer goods marred by VAT and other indirect taxes should be reduced/removed.
The taxation system should be enhanced and the exemptions limit should be increased.
Tax slabs should be restructured in order to suit the middle class.
Should be better than previous government.
Railway hikes should be controlled and there shouldn't be regular hikes.
The budget should accord to better infrastructure and promote higher standard of living.
The interest loans should be reduced from the current 14%-25% to below 10%.
Excessive toll taxes should be removed.
There shouldn't be many taxes being implemented on goods. One point tax at manufacturaing point will be beneficiary.
The interest rates over EMI should be reduced too.
The Parliamentary Affairs committee met on Monday to finalise the dates. Though there is no official announcement of the schedule, the session is to begin on 7th, with Railway Budget to be presented on 8th and Economic survey to be released on 9th. The highly anticipated Modi government's first general budget is slated to be presented on 10th July.
Do let us know in the comments section below what are your expectations from the Budget 2014?