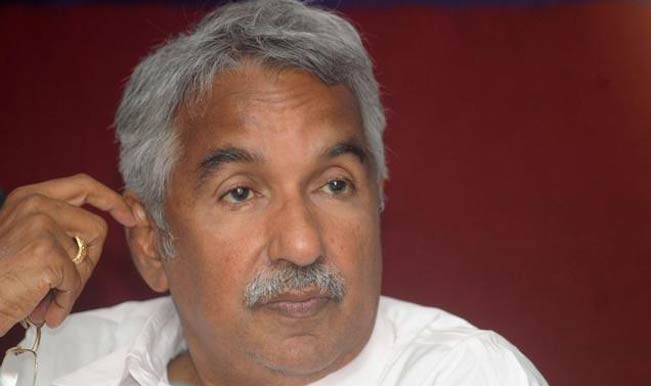 Thiruvananthapuram, May 18 : The Congress-led UDF Government led by Oommen Chandy today stepped into its fourth year, resolving to go ahead with its "development and welfare" agenda after doing well in the Lok Sabha elections.
The UDF under the stewardship of the 70-year-old Chief Minister is firmly in the saddle sans any threat to its stability from within or outside as it has been able to contain the anti-Congress trend that lashed rest of the country in the general elections.
Though this time round it failed to repeat its splendid 2009 tally of 16 seats, the UDF clinched 12 of the 20 seats and checked the BJP from opening its account in the state.
If the number of seats had gone down below 10, then Chief Minister would have to account for that.
Vowing to press ahead with his development agenda, Chandy had said the poll outcome reflected endorsement of the policies and programmes of his ministry and announced a slew of schemes named "Mission 676″, to be implemented in the remaining two years of its tenure.
Though the poll results have caused some rumblings in the Congress in the state over loss of some seats like Thrissur and Chalakkudi, they are unlikely to gain momentum.
Congress heavyweight P C Chacko was humbled by cine actor Innocent, who contested as LDF independent in Chalakkudi.
According to political observers, Chandy is unlikely to face any serious threat from within the Congress as none of his potential rivals are capable of challenging him in the prevailing circumstances.
The big task before him, however, is how well he succeeds in engaging effectively with the Narendra Modi Government assuming office at the Centre later this week.