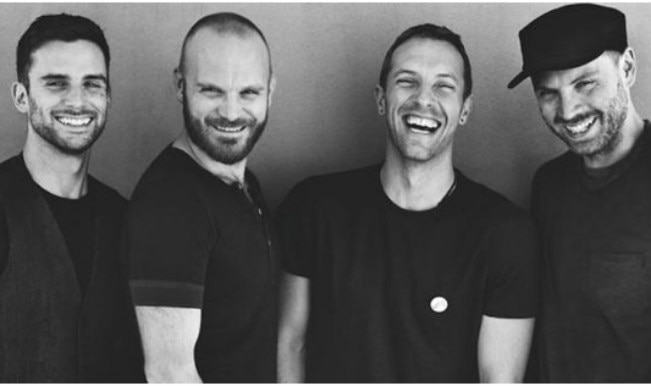 Ghost Stories is the name of the new album by British band, Coldplay, which releases on the May 19 this year. To kick things off, the band has created the first video for the song 'Magic', with the help of some big names.
Magic is the lead single from their forthcoming album, and the video is eccentricity personified. The visual revolves around magic, and a magician.
The official music video stars the band's frontman, singer Chris Martin, as he is stuck in a love triangle against himself! Yes, his rival is also being played by him.
The hero of the video, Christophe, is played by Chris. Christophe is a lovesick young man who also happens to be a magician's assistant. Christophe is shown to be an aspiring illusionist himself. Chris also plays the negative role in Claude, who is a drunk, abusive husband to the female magician.
The video is resemblant of a short film, and also stars the beautiful actress Ziyi Zhang. The actress has previously starred in the movie 'Crouching Tiger, Hidden Dragon'. In the video, however, she plays a flapper magicienne from the era of the 1920s, the prohibition era. Her name is Cecile, and she is the object of affection of both Claude and Christophe.
The video mimics the techniques that were employed by films from the silent era. It is shot in black and white, and begins with ragtime jazz music during the introduction of the 'movie' cast. The music then changes to the audio for the alternative-sounding 'Magic'. The dialogues of the movie are on cue cards, as they occur in the video.
The plot is not exactly ingenious in terms of the famed love triangle, but it works nevertheless. The triangle contains a hero, a damsel in distress, and a villain opposing their love.
Cecile is a famous magicienne who her assistant Christophe falls for. However, she is manhandled by her drunken husband Claude. Christophe comforts her with his presence, and seeks to save her from further harm. Using his newly acquired power of levitation, he defeats Claude and the couple embrace.
The finale shows the couple at another magic show, where as they perform, the bird from the album cover makes an appearance.
The video has been directed Grammy-award-winning veteran director, Jonas Åkerlund.
Though the video has a concept that has been done to death, the execution is quite perfect. The video in itself is quirky and entertaining. Martin shows his flair for acting, especially as the villain. Ziyi Zhang as the beautiful young magicienne sports intricate costumes that include tasseled sunglasses. The shots of her throwing knives at Martin are also well executed.
And as for the song? Well, the band has been toying with a fresh new 'light-alternative' sound with computerized beats, but unfortunately it is somewhat reminiscent of Bon Iver. Nevertheless, their fame and out-of-the-box videos ensure that their records sell quicker than the speed of light.
Coldplay – Magic (Official video):