When the sun is above your head and making you all scorched out in the heat what do you do? These simple coolers come to your rescue for the Summer. When the sun beats you down take to these drinks which not just an average drinks but calms you inside out. With these healthy home-made summer coolers you can spend this summer in a cooler way! (Read: Beat the heat in style with these summer hues!)
Chaas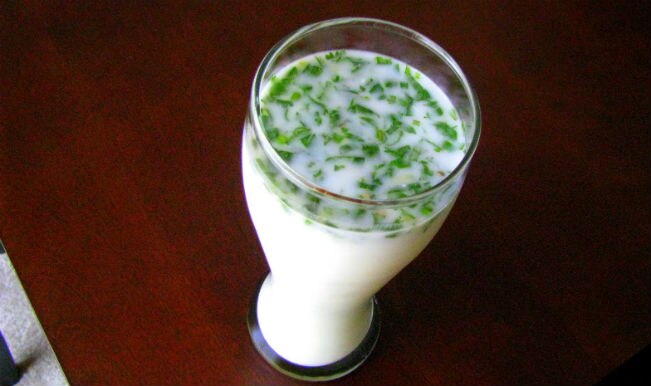 The buttermilk will work as a coolant and also serves to quench your thirst. Make it tastier by adding a pinch of salt along with finely crushed cumin seeds and mint leaves/coriander leaves .It makes up a healthy drink for summers. And you need not worry about the calories too it also helps with digestion.
Lime juice
Your very own nimbu pani is the answer to all time easy cooler to make this summer. With goodness of lemon this is part of our summer rituals. To make it more health add honey instead of sugar and say goodbye to the rising temperatures.
Lassi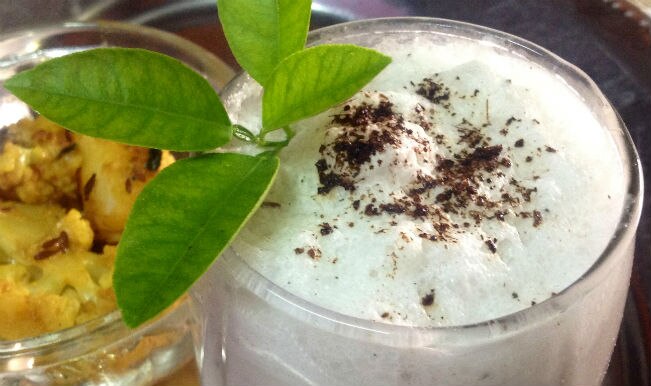 This blended yoghurt treat is a tummy soother. Keep it sweetened or saltier as per your taste. This protein filled drink is thicker than chaas and the ultimately yummiest treat in the scorching heat. It is simple to make, add curd to a little amount of chilled water and sugar followed by your favourite flavour such as khus or gulab to give it a different flavour.
Thandai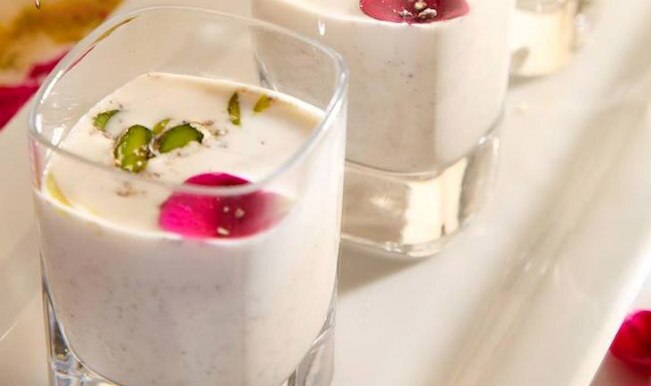 You must have gulped down few of these in Holi along with bhang. So for now drop the bhang and go for this milk-and-spices mixed coolant. This drink is prepared by mixing together milk, almonds, rose water, and cardamom powder along with saffron that adds to its flavour.
Sherbet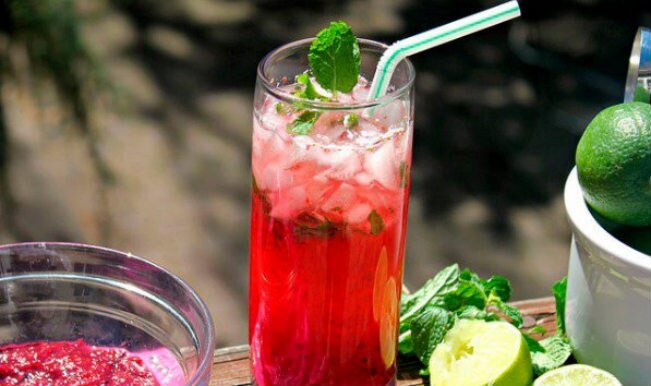 Sherbets like khus, kokum and amla are also effective coolants. Even gulaab sherbat is popular during the sunny day another popular summer sherbat is Bel ka sherbet. Bel, or wood apple, is a fruit that's fibre-rich and minerals and vitamins loaded. This summer cooler has the goodness to beat sunstroke as well as enhance your digestion. Its tangy flavour surely refreshes you!
Aam Panna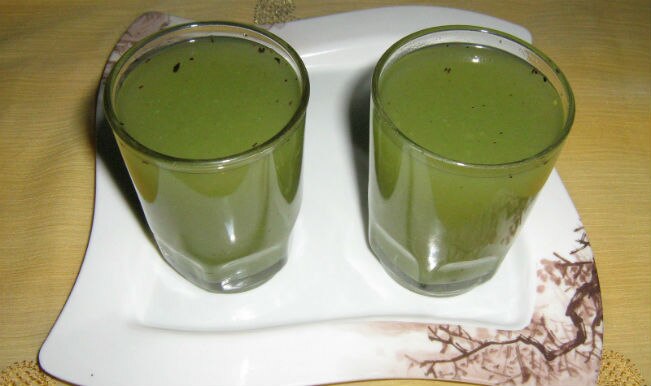 With right blend of raw mango, jaggery, black salt and cardamom, this drink cannot go wrong. It helps you fight the sunstroke. Enriched with vitamin thislight green coloured drink is a must have.
Badam Milk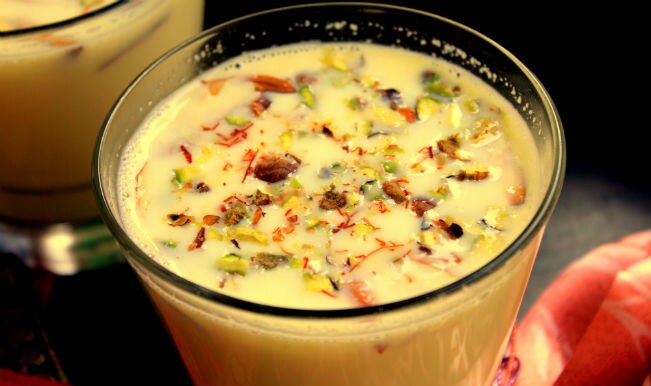 Almond milk is another popular summer drink that is made by grinding almonds and then cooling it before consuming. They are loaded minerals, fiber and vitamin E. Although now you can buy off these flavored milk easily off the shelf but the original flavor has lasting effects.
So do stock up your kitchen with these essentials and say goodbye to heat strokes in a fun tasty way by slurping these coolers!