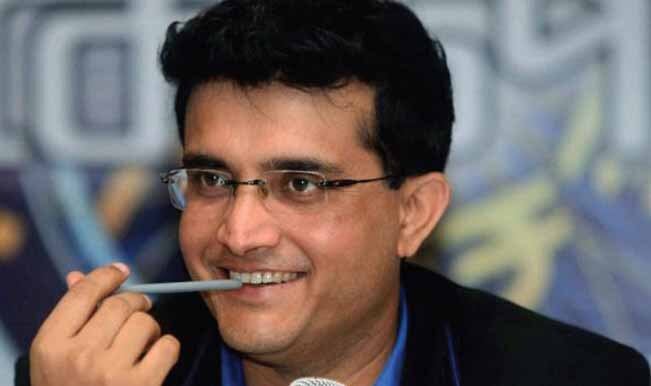 Cricket has witnessed an end number of sledging, cussing and many chirpings on the stump mic. Some have been filthy, some funny and some provocative. They say sledging is healthy as long as it doesn't become personal. Here is a list of few cricketing moments
Micheal Clarke/ George Bailey vs James Anderson

The 2013 Ashes blew away England and left them in tatters. Not only Australia whitewashed them (5-0), they beat England so ferociously that Jonanthan Trott had to leave the tour and Graeme Swann announced his retirement midway. Australian team was upbeat, and that ruthlessness or say confidence can clearly be seen in this video.
Sourav Ganguly vs Yusuf Youhana (now Mohammad Yousuf)

If one talks about being peppy on the cricket field, how can Saurav Ganguly miss out from the list? The charismatic captain of the Indian team was known for giving back as good as he got. Here's a video of Saurav Ganguly warning Mohd. Yousulf, when the latter was taking too long while getting his arm medicated.
Glen Maxwell vs The Sri Lankan Team

Australia needed 12 from the final three balls, and Glenn Maxwell was on strike. Maxwell hit two boundaries in consecutive balls. The last ball nail biting finish is when; there were plenty of words exchanged between Glen Maxwell and the Sri Lankan team. Must watch!
Ashish Nehra vs MS Dhoni (Caution: Strong language used by Ashish Nehra)

MS Dhoni was a young player and the newest addition in the team, when Pakistan toured India in 2005. Little did Nehra know that he's badmouthing the next big thing in Indian cricket. The frustration would have been obvious, but the badmouthing just worsened the situation. (One should learn to respect others when you're at the top, and Nehra has learnt it the hard way.) <–– can edit
Kevin Pietersen vs Yuvraj Singh

On England's tour to India in 2008, there were quite a lot pleasantries exchanged between the players. One such incident involving Pietersen and Yuvraj, surely can't be missed.
Sourav Ganguly vs Russell Arnold

Another incident involving Ganguly was when Russell Arnold knowingly or unknowing treads down the pitch. Everyone knows what happens when you take on the Bengal Tiger. The video would confirm that when it came to righteousness, Ganguly never hold back to lash out on opponents

Mark Boucher vs Tatenda Taibu

After watching the video, you'll be bemused to know that Tatenda Taibu's test batting average is slightly better than that of Mark Boucher.
Andrew Flintoff vs Dwayne Bravo and Tino Best

Flintoff has been one of the chirpiest players to have represented the England team. He has been involved in many verbal duels throughout his career. Though his duels have all been spicy, this involving Tino Best turns to be on a funnier side.
Ishant Sharma's words directed towards Zaheer Khan?

In the recently concluded series, the greatest bowler who has represented the Indian team had something to say. Was it directing towards Zaheer Khan or was it just another expression, like any young Indian player is habitual of?
By Shikhar Jiwrajka