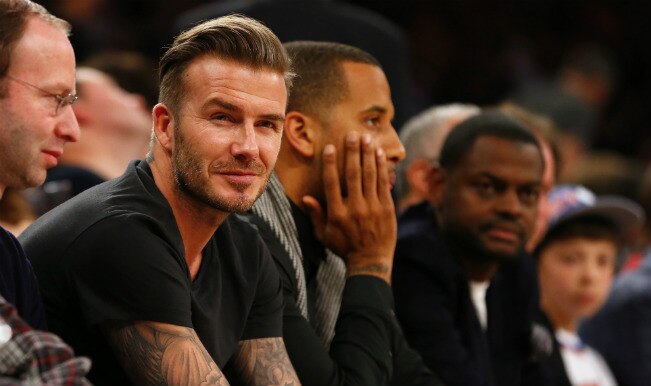 A new study suggests that an average person living in the UK is valued at one thousandth of David Beckham. A Brit has a net worth of around 147,000 pounds compared to David Beckham's 165million pounds.
Beckham has been involved in so much since becoming an icon at Manchester United, from modelling to buying a soccer franchise in the United States and now he's becoming a TV presenter. The footballer has gone on to make his cash and is one of the richest in the business.
Legal experts worked out the comparison in net worth from analyzing people's mortgage equity, pensions, investments, cars and personal belongings. And despite the big difference, they say most Brits are better off than they think. In the study of 2,000 adults, the average mortgage equity averaged around 75,000 pounds – which is believed to be a lot more than many people thought.
42 percent of the people had no idea that mortgage equity even existed while 11 percent did not even know what it meant. The study showed on average that Brits have around 10,000 pounds saved up in actual cash too. Around 5.603 pounds is stored away in a savings account and another 3,712 pounds in a building society ISA. This is added to 1,348 pounds that averages in a current bank account.
The most surprising aspect of the whole survey was that most of the Brits have a pension scheme that works out to around 30,000 pounds sitting there untouched for years and on top of all this about 6,706 pounds for the average car and 15,077 pounds for items in the home. Add all of this together and you get 147,134 pounds.
It is also believed that many of the people in UK attempt to save mont by not making wills, on case the inevitable happened. Gillian Coverly, an estate expert reckoned that most people have their assets tied up in investments they wouldn't even think would count. The average British adult doesn't have millions tucked away like David Beckham they should still make sensible provisions and arrangements for their future.
(With inputs from ANI and other agencies)