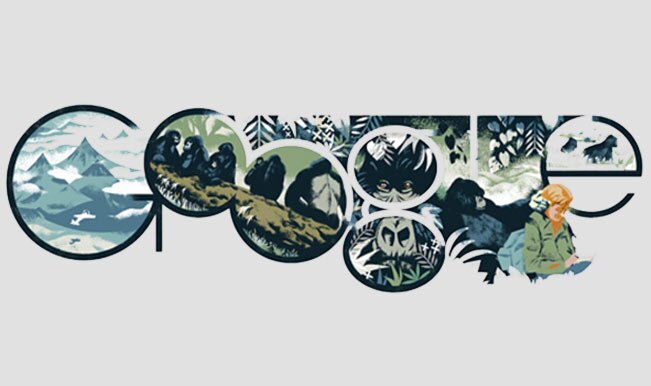 Dian Fossey's last entry in her diary read –
"When you realize the value of all life, you dwell less on what is past and concentrate more on the preservation of the future."
On the occasion of her 82nd birthday Google has come up with Google Doodle to honour American zoologist Dian Fossey. The doodle looks like a reflection of Dian's personal life and work. She devoted her life to the study of gorillas group for over 18 years. The doodle is filled with gorillas highlighting the presence of gorillas in her life. One of the pictures where a gorilla is seen stroking her hair remains eye catching. It is taken from her personal collection of encounters with the ground-dwelling creatures.
Dian Fossey love for animals started after as she started looking for emotional support and security after the separation of her parents. She found acceptance among her non-speaking friends. She studied the family of gorillas on the Rwanda mountain forests on being encouraged by famous anthropologist Louis Leakey. She wrote a book Gorillas in the Mist published in 1983 which was on the scientific research and also her personal encounters.
She stood firm against poachers which led to her murder in 1985. Her death is still an open case and remains a mystery with many speculating about it. She was buried at the site alongside the deceased gorillas. She started a foundation working for gorillas which was renamed Dian Fossey Gorilla Fund International and it still works for the protection of primates.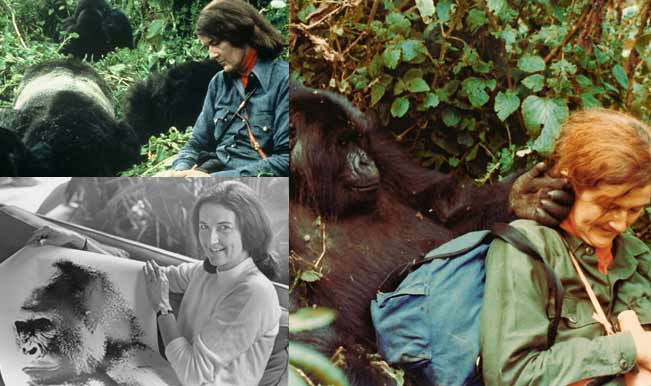 Imaging: Jyoti Desale | Photos: Dian Fossey Gorilla Fund International Facebook page