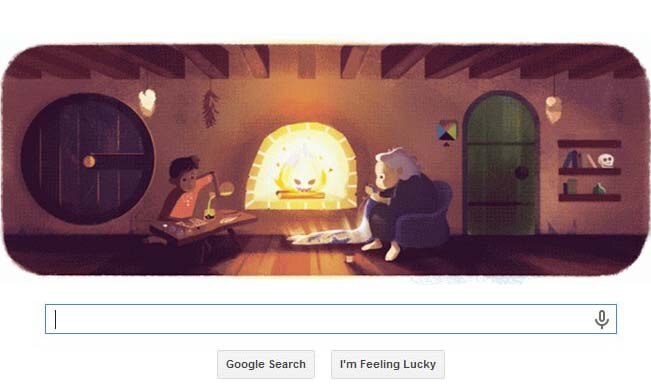 Diana Wynne Jones gets a Google Doodle to honour her published work especially the Chrestomanci and Dalemark series along with well known literary wonders from Howl's Moving Castle, Dark Lord of Derkholm, The Tough Guide to Fantasyland. Google has made an adorable doodle on the 80th birthday of Diana Wynne Jones who is regarded as the one of the finest names in all of United Kingdom when it comes to fantasy books for children.
One thing that comes to our mind when we come across the colourful doodle is – How elegantly Google manages to get the right balance to exact maximum effect every time they post a new doodle on their homepage. Google gives us this adorable treat after the
historic India's Independence Day 2014 Google Doodle
, they bring a very sweet and nostalgic Google Doodle of the literary genius who remains to be an inspiration for children and adults alike.
Born in London, UK, Diana Wynne Jones was born on August 16, 1934 and she continued to spread her literary magic till she breathed her last breath on March 26th, 2011 at the age of 76 in Bristol, United Kingdom. She is as popular a name in libraries for children that her books have been also been compared to the Harry Potter books and we all know what a pot of gold that has been for everybody.
Arguably her most popular novel, Howl's Moving Castle was adapted as an animated film of the same name in 2004 which was also nominated for an Academy Award in the Best Animated Film category that year. The book was first published in 1986 and it won the Phoenix Award two decades later.