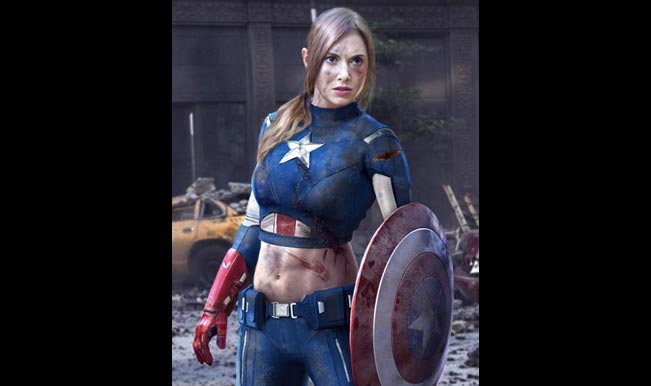 The demand of a female superhero film is so high that even digital artists anticipate and create female superheroes for the same purpose. A recent post on DeviantArt, a must visit site if you are into digital art, designing and creativity, showed highly photoshopped images of  Captain America, Thor and Iron Man. The twist is, we do not see Chris Evans, or Chris Hemsworth or Robert Downey Jr. Instead we see Hollywood's most desired women recasted into the characters of these super heroes.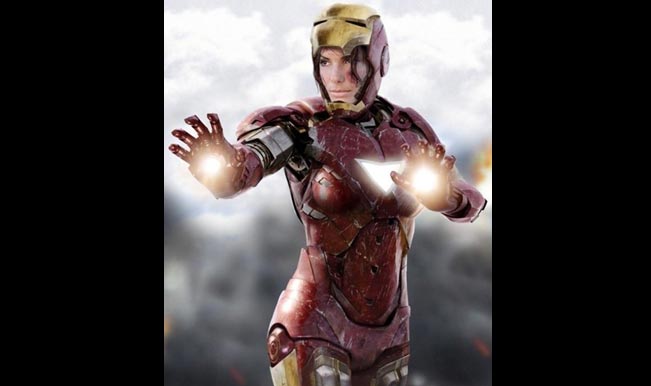 We now have Sandra Bullock as "Iron Maiden," Alison Brie as "Miss America" and Amber Heard as "Thora."( See the pictures below). The artist, JoshWMC, has done pretty top-notch photoshopping( Though, to be really critical, Sandra Bullock's face seems quite big for the Iron Maiden suit) The only female superhero missing her is a She- Hulk. Gosh, how would we have loved that!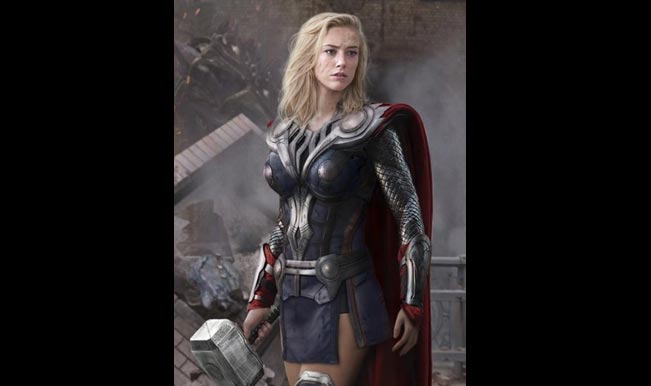 The best part is the JoshWMC's casting is that is  has been spot on. Wasn't Alison was being rumoured to have a role in Captain America 2, These ladies are part of the "If Women Ruled The Earth" series by Josh WMC, a Sydney native who has an entire site dedicated to intricate digitally manipulated cosplays.