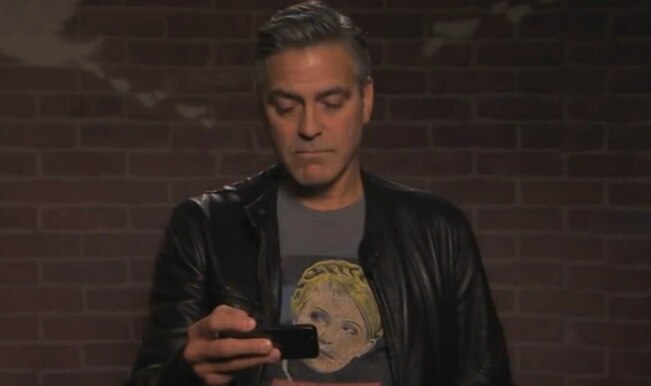 It's not easy being a celebrity – not only do they get absolutely no privacy when they're living their life off the movie reel, people constantly berate them and voice their opinions on social network like Twitter and say mean things like, "I hate your face!"
No matter where you go, there are haters all around! Hollywood funnyman – Jimmy Kimmel has a hilarious segment on his chat show called "Mean Celebrity Tweets". The chat show host makes a number of his celebrity guests read out mean tweets about themselves live on his show to the backing track of REM's – Everybody Hurts.
Stars like George Clooney, Jennifer Garner, Sarah Silverman, Tom Hanks, Joseph Gordon-Levitt, Benedict Cumberbatch and Matt Damon reply to those morons who tweet absolute crap about them. Some of them are tickled by the most absurd tweets that they receive from their fans, while some look genuinely hurt.
The interesting sketch has clocked up over five million views on YouTube and is being used to spread good faith all around and raise awareness about the hate that some celebrities have to endure. Watch the video below: