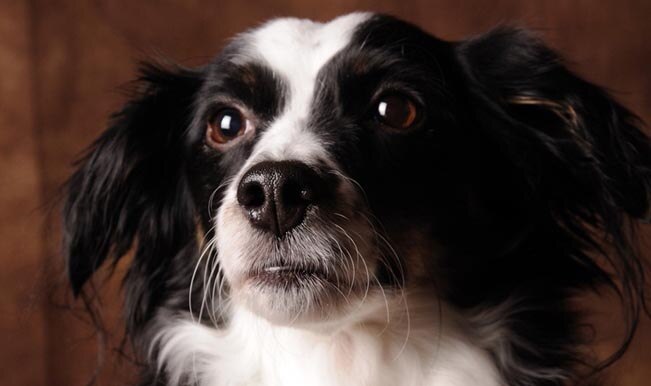 A dog is a man's best friend, though this has been said a lot over the years, dogs prove it again and again by their undying love for their owners. If you have noticed, dogs always have an odd way of looking at people and it can't be explained all the time but picking up from their reactions can mean a whole lot to us.
BBC has shared a video where a 9 and half year old Collie Cross named Max began acting odd and stopped being his usual hyperactive self around his owner, Maureen Burns. Maureen thought that it might be because it was Max's time to go but what she didn't know was that the lump she had removed from her chest was still harbouring malignant cells.
She got herself checked at her local hospital after Max would touch her breast and give sad expressions at Maureen but the result came negative for cancer. Max was showing the same lack of activity and kept pointing at her breast.
What happened next was truly amazing and goes to show why having dogs as pets is not only fun but also good for the people who have them. Here's the video of a truly amazing relationship between a dog and a human.