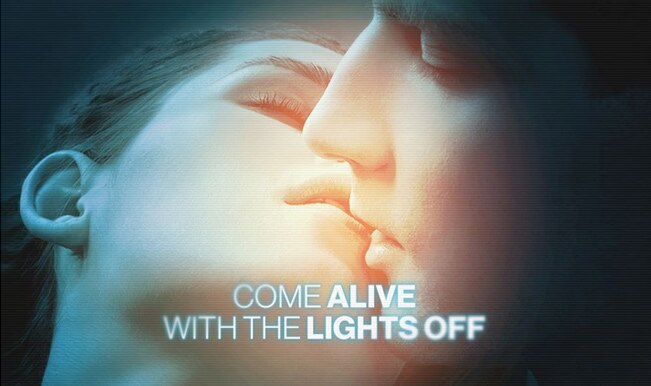 Durex condoms has released a campaign just in time for the Earth Hour 2014 that falls on Saturday, March 29 when people will be urged to switch off their lights for an hour at 8.30 pm.
In the wake of a rapid virtual life, we get too obsessed with technology and try ways to connect with people without any barriers. But while doing so, we tend to forget the ones beside us. While grabbing lunch together we tend to click pictures of the irresistible dessert and share it online, later while having coffee we check if there are any comments and likes, and before hitting the sack check for new status updates. This has become so addictive that we are too gripped by it to let it go.
A survey conducted in the UK, sponsored by Durex, revealed that 12% people have answered a call, 10% of people have read a text during sex and 5 % have even checked Facebook while making love. And couples today are having 20% less sex than they were in 2000.
The truth is that we need to realise that these online social networking sites are ruining our quality time. That is why more people pleasure themselves with porn rather than making love to the person they love.
The survey conducted by Durex was to promote its brand new campaign #TurnOffToTurnOn ,which asks us to put down the screen and acknowledge the real beauty sitting right across from us. It asks to reconnect while the light is turned off.
They have come up with the perfectly planned strategy prior to Earth Hour to spread the awareness for Earth Hour 2014, this Saturday March 29th at 8.30pm. The condom maker is whipping up everyone to spend the hour between 8:30 and 9:30 in bed on March 29 without any lights on, including those that come forth from the screens of our hi tech devices.
WATCH: Durex #TurnOffToTurnOn – OFFICIAL video
Durex says the film is "a passionate plea to escape the screen and embrace the physical."
The video is quite creatively created by London agency TMW, featuring a number of couples doing their daily activities with each other like eating breakfast together, watching television and sitting next to each other in a limo after the wedding but all distracted and totally hooked onto the gadgets.
The romantic pop song in the backdrop is I can't help myself. And the video ends with couples turning off the electronic gadgets as cities around the world shuts down for Earth Hour. And the tagline in the end says "#turnofftoturnon". The video is making waves online as of March 25, it has 5.2 million views.
"Durex believes nothing should get in the way of great sex but our growing obsession with phones, laptops, TVs and Tablets isn't bringing us closer together, it's pushing us apart. So for us working with Earth hour is a perfect campaign fit to get across that message, let's all turn off to turn on," said Ukonwa Ojo, Global Marketing Manager, Durex.
Be it relating to a romantic notion or an ode to the planet by associating with Earth Hour , this brand is giving people a sure shot reason to have more sex by selling us more condoms!