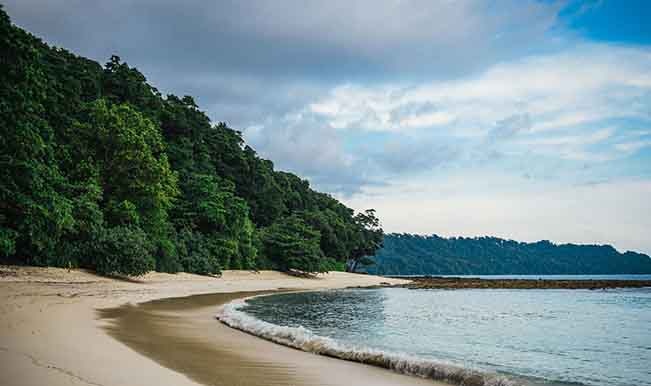 New Delhi, July 29: An earthquake measuring 5.5 on the Richter scale hit the coast of Andaman islands Tuesday but there was no threat of a tsunami, officials said. According to the India Meteorological Department (IMD), the "moderate" intensity quake hit the north Andaman island coast at 12:37 p.m. A tsunami warning was not issued by the IMD.
Previously, A medium-intensity tremor measuring 4.9 on the Richter scale rocked Jammu and Kashmir on 9yj July, 2014 but no damage was reported from anywhere, officials said.
"A medium intensity earthquake was recorded in Jammu and Kashmir at 9.06 p.m. The earthquake measured 4.9 on the Richter scale. The epicentre of the earthquake was in Gilgit region," a Met department official told IANS.