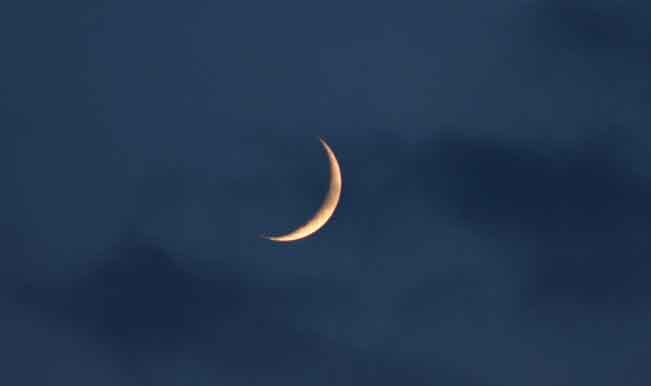 New Delhi, Jul 28: Eid-ul-Fitr, which marks the culmination of the fasting month of Ramzan, will be celebrated across the country tomorrow. The announcement came following a meeting of Qadeem Royat Hilal Committee headed by Maulana Mufti Mohammed Mukkaram, Shahi Imam of Fatehpuri Masjid today.
Chand Mubarak or Eid Mubarak is the end of Ramazan and the first day of the month of Shawwal for all Muslims. This festival has been celebrated passionately and with all customs and rituals by Muslims all round the globe. The celebration totally depends on lunar crescent and the month of Ramazan can be either of 29 or 30 days.
"The Eid moon has been sighted today. The Eid-ul-Fitr will be celebrated across the country tomorrow," Maulana Mufti Mohammed Mukkaram told PTI.
Maulana KRF Mahali seconded this, and said, "The moon has been sighted and according to that Eid-ul-Fitr will be celebrated tomorrow."
Ramzan, the ninth month of the Islamic lunar calendar, is observed as a fasting period by Muslims who abstain from food and water from sunrise to sunset and it culminates in Eid-ul-Fitr celebrations.