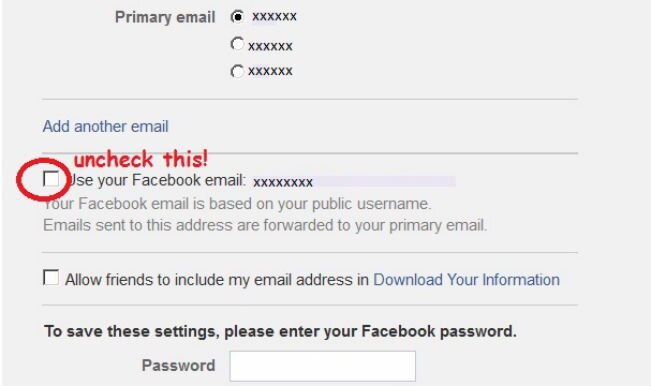 Facebook has long been known for providing its users with a customized email address. This was started four years ago, and it helps people who are not on Facebook to send a message to someone on the site. The message would then be displayed in the user's inbox.
So for example, if someone wanted to send a Facebook user a message from their Outlook or email account, they could simply use the person's Facebook email 'username@facebook.com'. And then Facebook started coercing users to use it, and users would often complain of mails from random sites that they never registered for. Plus, unlike Facebook thought, the customized email never really took off as a viable alternative to a user's primary email address.
Now, with their recent acquisition of Whatsapp, they have changed this. Now these annoying messages would no longer send to a user's Facebook inbox, but to the email address that is attached to their account.
But there was a problem. It was easy for sites to find out a person's facebook email address, by pairing their username and adding @facebook.com at the end. This meant that they could use this email to sign up for their sites, most of which had inappropriate and malicious content.
The content from these sites would then appear in a user's email inbox. Hence, there was a need to disable this email address completely. And now, there is actually a way to do so.
First, click on the lock symbol on the top right hand corner of the Facebook page. Then from the drop down menu, click on the 'See More Settings' option. You are directed to additional settings, and on the menu on the left, click General, and then Email. There will be an option to 'use your Facebook email' with a check box near it. It will be checked by default, so uncheck it. Then save the changes.
Voila! No more clutter in your email.