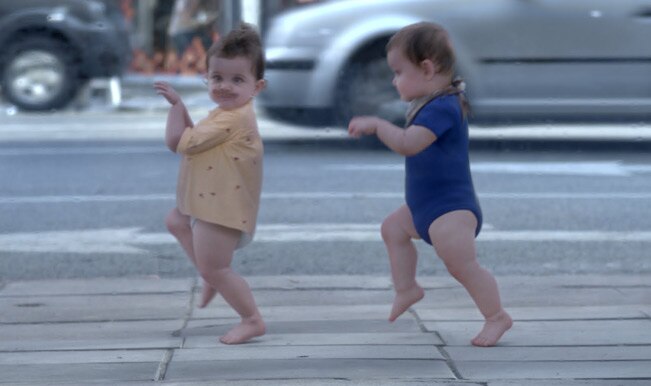 Do you remember the 'Water Babies' made by BETC, an advertising agency from Paris. They came back with another masterpiece for Evian; the French producers of mineral water. You would find the cute babies this time around as well who are in mood to dance around! Yes the advertisement portrays number of pedestrians on the streets of Buenos Aires and Paris is in for surprise when they meet their toddler version of themselves. Well many of you are left pondering whether these cute babies are real or computerized. You may find hard to believe but the ad-makers made sure to use resembling toddler-adult pair for this ad!
Evian justifies its fascination for using babies in their various ads. According to them the brand had been accepted as healthy for the babies' way back since 1935. So they view it as an emotional connects rather than calling it a marketing genius. Whatever it may be they have definitely nailed it again with this ad.
This advertisement was such a rage that Evian came with an 'Evian: Baby&Me app' to meet your 'baby-me'.
Enjoy the dancing babies advert once again which will surely make you break into a jig.