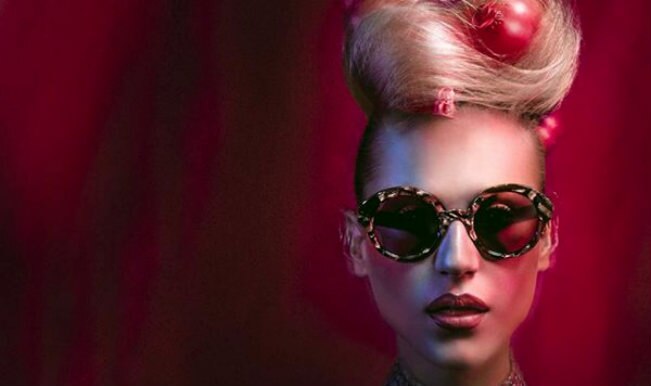 So you are confused whether your glasses look good on you or does it not suit your face? Round, square, oval? Glasses should be selected keeping in mind the shape of your face. The glasses should balance with the rest of your facial proportions .Go for these reading glasses as per your face type. But when it comes to sunglasses follow the fashion trends and flaunt your ultimate diva style.
We help you choose your perfect glasses to suit your face:
Round face
Your whole face is proportionate uniformly so your forehead and chin are the same size so is the ratio between cheeks to these two areas. So glasses which stretch across your face will help in making your face visually look oval. Try rectangular glasses with a narrow frame or no frame. Avoid round glasses. (Read: Top 5 Indian Female Politicians Who Need A Fashion Makeover)
Heart shape
When you have a face shape termed as a heart shaped face, your forehead is relatively wider than the chin where it narrows down giving it a shape of heart. You should opt for glasses that have a balancing effect. Avoid loud glasses and strong frames. Go for oval or round ones, and if you want to wear something fancy go for the butterfly glasses in 50's style.
Square face
Your face is long but edgy and contoured. The contours of your forehead and cheeks are placed on a line vertically. So the most fit glasses for a square face is  round or oval shaped ones ,which changes the edgy look to a more softer one, and your face appears more friendly. Avoid shaped eyewear which makes your face flat. Rimless eyeglasses with medium sized glasses are also perfect for your face.
Oval face
The oval face is the perfectly shaped face cut out for any eyeglasses. The forehead and chin are narrow, pronounced cheeks makes your face long and a pleasant look. Oval face is a perfect fit for all eyewear shapes. Large to small all sizes fit perfectly. The extra large one widens your face and glasses cut shapes give you more firmness to your facial features.
You don't have to take to the dull as necessity look from now on but flaunt your glasses that suit your face.