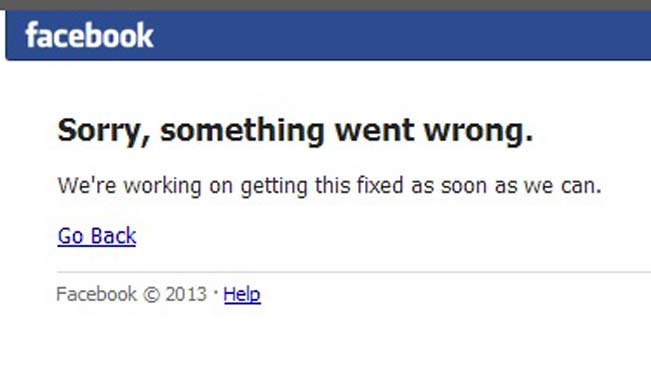 Social networking site Facebook is down and people are unable to access the site.
Yes, you heard it right. Server of the most active social networking site 'Facebook' went down unexpectedly on Thursday. The reason why the site is down is still not clear. Users get the message 'Something went wrong' when they are opening the website. They are also unable to use Facebook from the mobile phones, 'Could not refresh the news feed' is the message they are getting on mobile phones. The social networking site is not accessible from mobiles, tablets or desktops.
A recent survey said Facebook continues to be the preferred social networking playground for teenagers in India's metros and other big cities. The TCS GenY survey said 87 per cent of the high school students think social media has made them aware of current affairs.