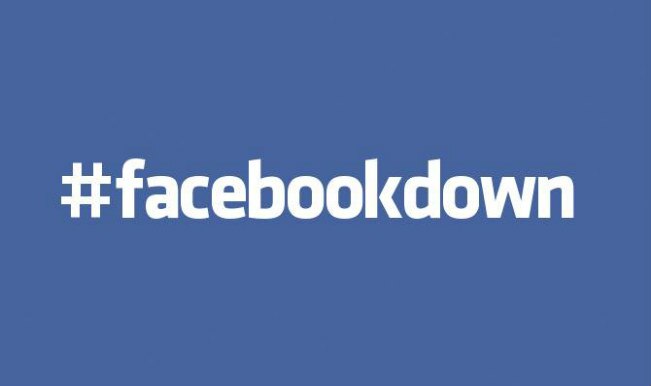 Its not the first time when a social networking site has crashed but it is still something that makes people go crazy. When Facebook went down, the Twitteratti went crazy with all the witty and funny comments. It is astonishing to see that social networking sites are such an integral part of today's life that if they go down for sometime, our social world is full of frenzy.
Its such an irony that if Facebook is down, that topic is trending on Twitter
Long Live social media!
Here are some amazing tweets, have a read
A silent prayer for all the brands who were holding a Face-book contest right now. #FacebookDown

— Javeria Ali (@JiaAlli) June 19, 2014
I came to know that facebook is down after it started trending on twitter. #facebookdown

— BEING ME :3 (@MysteriousAsher) June 19, 2014
#facebookdown: an important moment in history. Feels like electricity being out. Looking for candles. Switch on Twitter

— Daniela Cisi (@danitwt) June 19, 2014
Facebook addict cousin called, said two random strangers have entered his house, told him, they're his parents. #FacebookDown

— Gautam Verma (@gautamverma23) June 19, 2014
People celebrating their birthdays today would be like…why today…who ll give me compliments on my new dress ! #FacebookDown

— Jal (@JalpaMishra) June 19, 2014
#facebookdown #Zuckerberg in attention-seeking mode.

— Saloni Tandon (@salonitandon) June 19, 2014