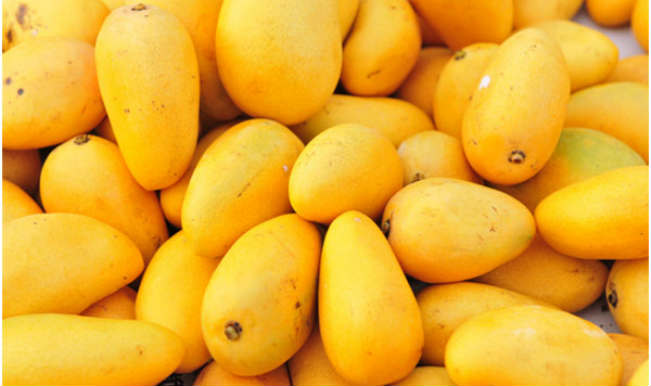 Along with the hot summer days, the King of fruits – Mango has also started showing up their glimpses in the market. This tropical fruit which comes in 1000 varieties is a powerhouse of nutrition. It is one of the fruits that promote your immune system and eyes by supporting cell differentiation. It gives 60 milligrams of Vitamin C which supplies 80 percent of a woman's daily vitamin and 66 percent for men.
Here are some more benefits that different parts of mangoes and its trees can give:
Protects you against cancer – Yes you read it right, mangoes are usually known for their rich fibers, vitamins and minerals content, however it was recently found out that it can protect against colon, breast and prostate cancer. Some degenerative diseases of the heart can also be cured by mango.
Gives a good complexion – Vitamin A in the mangoes provides body with the nutrients that is essential for maintaining good skin complexion. It gives the essential nutrients that make your skin healthy and beautiful. It also clears the skin from inside as well as outside by eliminating clogged pores and pimples.
Help you control blood pressure – Mangoes are a good source of potassium hence help in maintaining body fluids and control heart rate and blood pressure. Vitamin C in the fruit is also vital for maintaining health of the bones, skin and blood vessels.
Control diabetes with mango leaf – The leaf of the mango tree is efficient in controlling diabetes and blood pressure. Drinking the infusion of mango leaves in boiled water is a good medicinal cure for diabetes.
Hair fall and grey hair can also be cured – Get long black thick hair with the mango seed. Using oil after keeping mango seed in it for a week makes hair stronger and gives it a shine.
Help you maintain a good eye sight – With the excess amount of Vitamin A in mangoes, the fruit becomes an excellent method of taking care of your eye sight. The carotene content helps in protecting from lung cancer.
Prevent constipation – Excess fiber in this fruit helps in preventing constipation. It also helps in maintaining cholesterol levels.
Thus introducing mango into your daily meals can prove advantageous. Without sacrificing any of your daily routine, you can bring changes in your health. The season of this tasty fruit has just begun, so along with pampering your taste buds, also take care of your health.