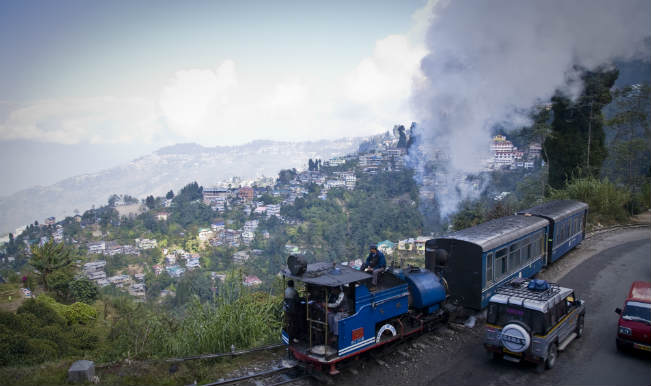 From riding the toy train in Darjeeling to spotting the Royal Bengal Tiger in Sundarbans, from the keeping a date with history visiting the terracotta buildings of Bishnupur to enjoying the orchid wealth of Gangtok, there are a range of places to visit near Kolkata and a host of activities to do.
Five must visit weekend breaks around Kolkata.
1. Darjeeling
Known for its tea and the toy train, Darjeeling has become synonymous for hill station in India.
At a distance of around 612 km from Kolkata, Darjeeling is tea country. Take a leisurely stroll through the plantations and watch how tea is plucked or hop on to the toy train and relive the Rajesh Khanna-Sharmila Tagore Mere sapnon ki rani kab aayegi tu moment.
2. Sunderbans
A UNESCO World Heritage Site, the Sundarbans National Park is located 98 km away from Kolkata. Spread over 54 islands covered with mangrove swamps, a large part is home to the tiger reserve.
3. Bishnupur
Bishnupur, the capital of the Mallas, is known for its medieval terracotta temples which boasted of the most brilliant and detailed terracotta work. Located at a distance of about 150 km from Kolkata, Bishnupur is a hub for terracotta architecture, crafts and culture.
4. Gangtok
A bustling, friendly hill station, Gangtok is the capital of Sikkim. It is very popular with tourists heading for treks. The city offers magnificent vistas of Kanchenjunga, the world's third-highest mountain. Once in Gangtok visit the Enchey Monastery, Dodrupchen Monastery, Chomgo Lake, Lachung and the Rumtek Monastery. It is located 650 km away from Kolkata.
5. Puri
Puri is known for its Rath Yatra and the temple dedicated to Lord Jagannath. However, the temple town is also famous for its stunning beaches. Situated around 500 km away from Kolkata, Puri is also known for its art and architecture.