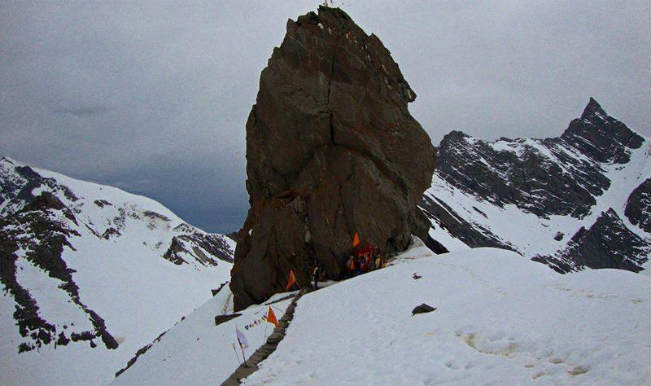 Guwahati to Tawang or Manali to Nubra or Shimla-Kibber – which road trip in India is high on adventure quotient? If you love the mountains, then make that road trip to Leh or if you like to mix-n-match; then head to Tawang after visiting the Kamakhya Temple in Guwahati – India would spoil you with choices.
Read on to see where to go on your next trip in 2014.
Guwahati-Tawang
The distance from Guwahati to Tawang via Tezpur and Bhalukpong is around 500 km. The drive takes you through the beautiful tea estates of Assam, offers you a dekko of the mighty Brahmaputra and witness the clouds play hide-n-seek with the mountains at Tawang. Best time to visit is between March and October.
Shimla-Kibber
The route from Shimla to Kibber passes through Narkanda, Rampur, Nako and Kaza and is around 450 km long. The trip will take you through forests of cedar and pine and apple orchards, besides offering you a chance to visit mountain lakes and monasteries. High point of the trip is the breath-taking view of Kinner Kailash and Lari. Kibber, for the uninitiated, is the highest motorable village in the world at 14,200 feet. Best time to visit is between July and September.
Manali-Leh
The distance between Manali and Leh via Keylong and Sarchu is around 480 km. One of the most popular road trips, the drive isn't easy one. Besides the condition of the road, travelers invariably have to deal with high altitude sickness too. Buddhist monasteries, mountain passes and pristine lakes make up for the troubles you will encounter on the trip. Best time to visit is between June and October.
Leh-Nubra
Leh to Nubra Valley via Khardung La is around 120 km. It is one of the best drives in India. A chance to traverse highest motorable roads in the world, Bactrian camels and cold deserts are what makes the journey special. Best time to visit is between June and October.
Shillong-Cherapunji
The distance between Shillong and Cherrapunji is just 60 km. Unlike the other road trips mentioned above, this is a short one and can be covered in under an hour. However, the trip makes up for its short duration as it is high on natural beauty. Pinewood forests, lofty mountains, picturesque deep gorges and get drenched in the rains to your heart's content. Best time to visit is between September and October.