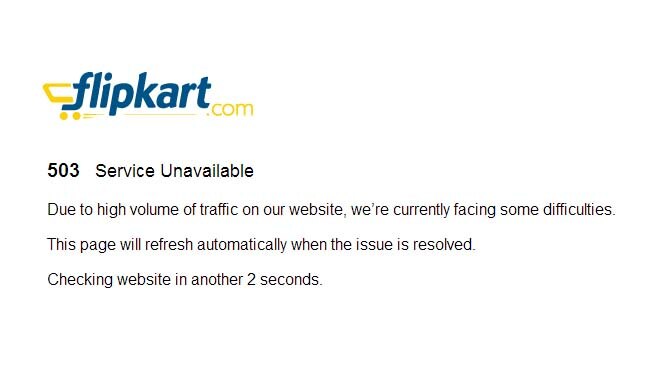 Flipkart has crashed once again after their previous crash when the Moto E was launched on 14th May, 2014. Flipkart showed a '502 Error' at the time but now it shows '503 error' which the message states is due to a very high volume of traffic on the site. It is advisable to not purchase any products at this time as some people are complaining that after repeated attempts when a transaction is getting past the checkout page, the money is getting deducted but the product is not getting selected.
The main reason for the crash has to be due to the bookings that have opened for the Xiaomi Mi3. Xiaomi Mi3 is being called by some as the half-price competitor to the Nexus 5.
Xiaomi is also known as the 'Apple of China. The Chinese company has launched their latest smartphone in India and it is exclusively available in India on Flipkart. Stay tuned for more information on the handset and its sales here.