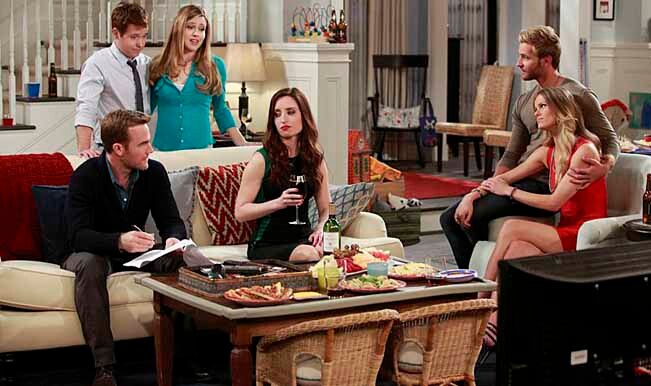 With less than a week's time left for the world premiere of Dana Klein's Friends With Better Lives, there is a great amount of excitement mounting in the hearts of fans worldwide of Dana Klein. The excitement is also because of the previous venture of Dana Klien was the popular American Sitcom, Friends. With a similar concept that revolves around the lives of six friends. As the show premieres in the US on 31st March and in India on 1st April, here are five reasons why this show might be worth a watch. (Read: When friends are late)
The characters
Everybody have a group of friends where every person is going through a different stage and watching this relatable story with problems that are so common in today's world, is always fun.
Dana Klein
She has impressed us a lot with her scripts in the Friends series. Each episode that she has written has been out of the box and hilarious. This series holds great potential all because of her.
Brooklyn Decker
This hot model known for her appearances in Sports Illustrated is a vital part of the show as Jules Talley, who has fallen into a relationship with Lowell, played by Rick Donald. They are the newly formed couple in the show who cannot keep their hands off each other.
The plot
We all have that feeling of insecurity and we always feel that our friends have a better lives than we do, this basic concept is what makes this show a must watch. It is expected to depict the human emotions that are easily and commonly felt but hardly ever focused on or talked upon.
James Van Der Beek
He was the first person to be signed onto this show. This handsome and attractive television and stage actor, known for his role of Dawson Leery in Dawson's Creek and his website and his internet memes. It will surely be a delight to watch him in this comedy.