Parenting is never easy. No matter how experienced or inexperienced the parents are, kids are very unpredictable and will do something that you never expected despite reading all the books and going through all the videos that you possibly could before child birth. After you have your newborn in your arms, you need to exercise extreme caution as the baby will be very delicate and the simplest of actions could harm him/her. Here are detailed illustrations on what to do and what NOT to do with your baby.
Checking if the diaper needs to be changed is a fairly regular action, make sure you are doing it right.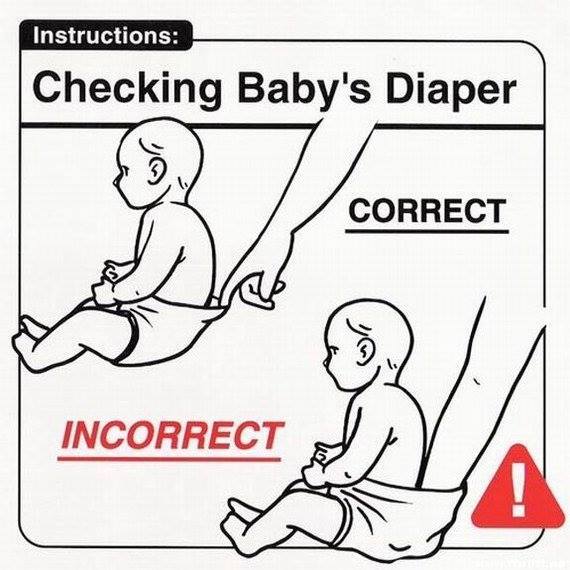 Do NOT use the clothes dryer to dry your baby.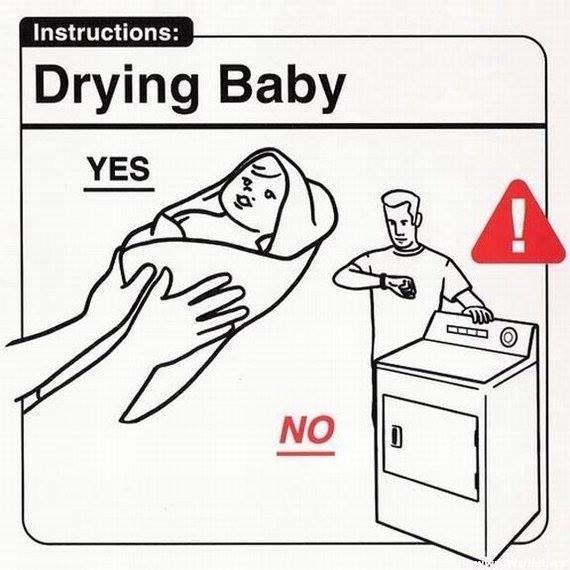 There are limits to what a baby who can't even lift his/her own head up. Please don't push them too hard.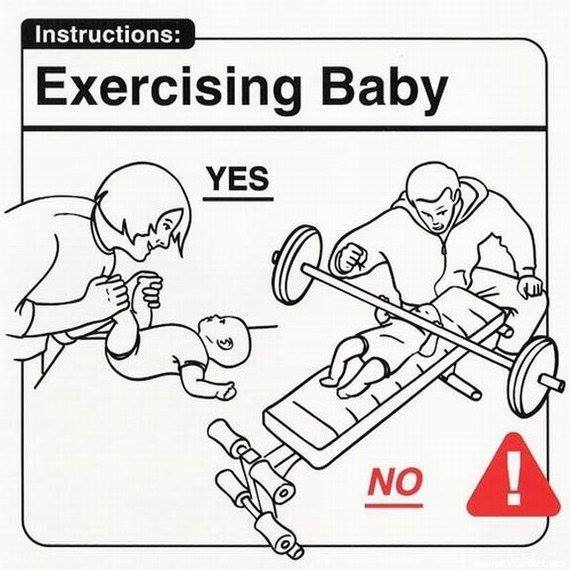 The baby will eventually eat solid food but take it easy.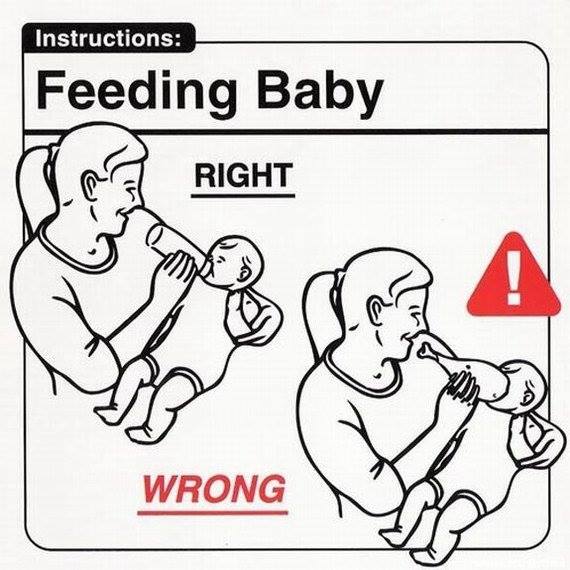 Absolutely unacceptable behaviour and no that does not make him tall.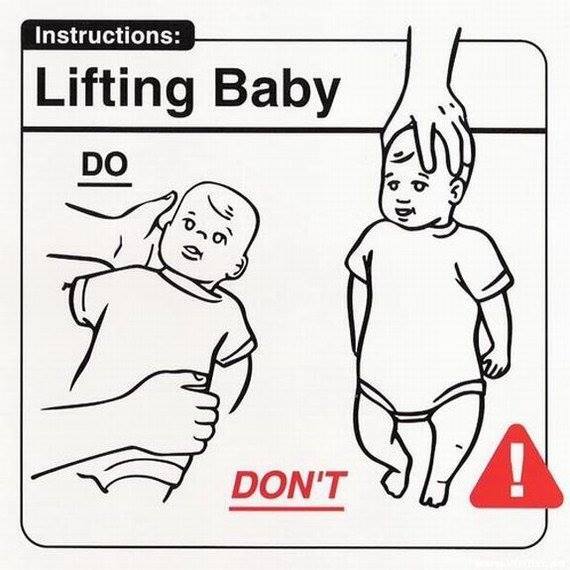 Remember that it is a blob of extremely sensitive organs, handle with care.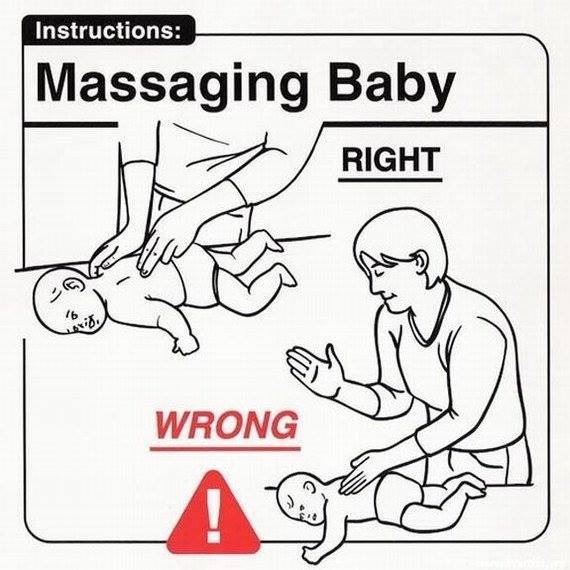 Ok, that's just weird!!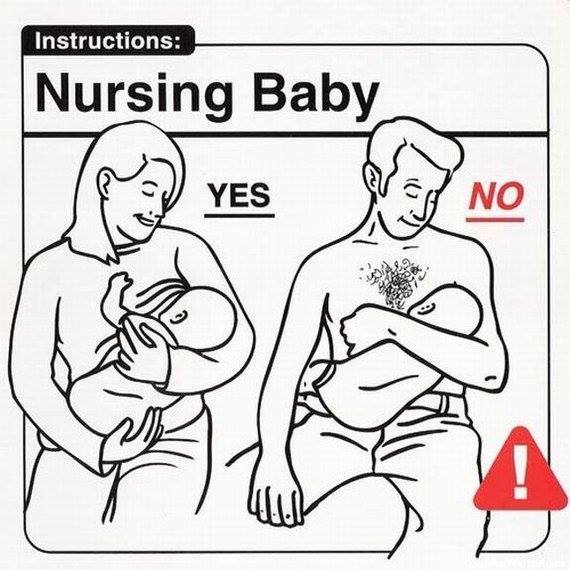 Until the baby can bathe on its own, take some time to maintain cleanliness but don't hose them down.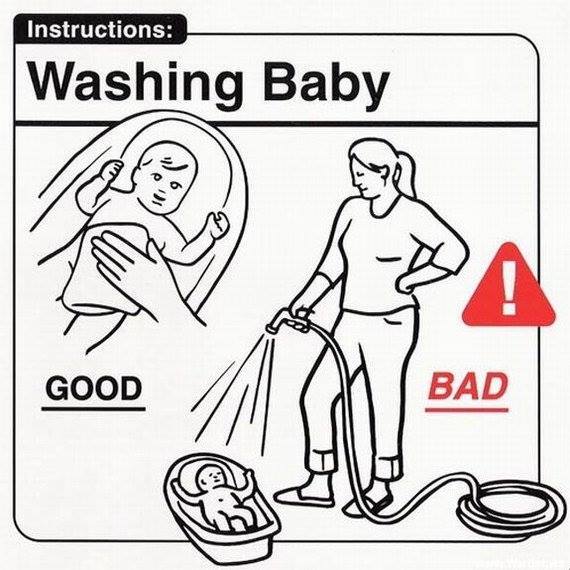 I am no expert but even I can tell, using booze to calm your baby will cause irreparable damage.