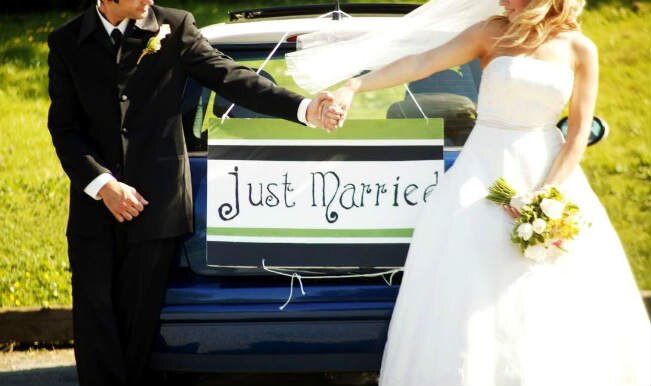 Sequence 1: Having seen photos of Church of Our Lady of Immaculate Conception in Panaji, you dreamt of walking down the aisle on your wedding day. The stately church, its beautiful interiors and the Christian wedding fits your definition of a dream wedding.
Sequence 2: The Portugese colonial fort of Aguada forms a majestic backdrop as you and your loved one take the marital vows. As you say Amen and kiss each other, the Arabian Sea, the setting sun and the grandiose colonial relic forms the perfect location for your dream wedding.
Long known as India's party capital, Goa is popular for its sun, surf and sand. However, it is fast becoming the preferred location for those wanting to have a dream wedding.
From its spectacular architecture to its dreamy beaches, Goa has emerged as one of India's best wedding destination, providing hundreds of picturesque locations and unique experiences.
Valued at $38 billion a year, the Indian wedding market is expected to grow 25-30 per cent annually. Goa, which boasts of a wide range of wedding venues, hopes to strengthen its presence in the segment. Goa Tourism will host its first 'Goa Wedding Show' on August 16 and 17, 2014 in Delhi to promote Goa as The destination for weddings.
The Goa Wedding Show 2014 aims at boosting tourism in Goa by tapping into the emerging destination wedding market in India. Exhibitors will include wedding planners, hotels, event managers, vendors, fashion designers, spas, travel agencies, hotels, photographers/videographers, hair and make-up artists and artist managers.
Goa government is confident that the event will help promote the state as a viable wedding destination. So chuck those plans to wed in Manali or Shimla, head to Goa for that picture perfect wedding venue.