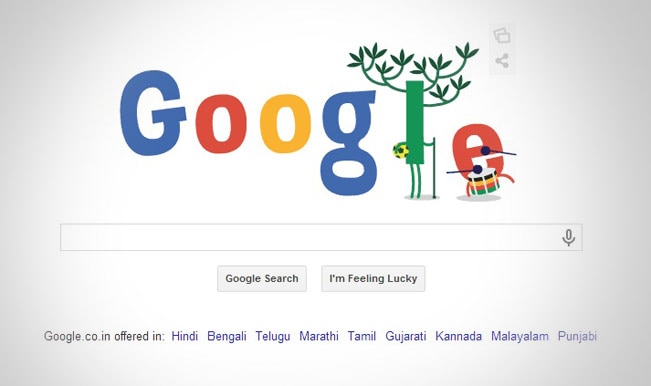 It seems that the FIFA fever has caught up with Google, as the search-engine giant came up with another doodle on Friday. Google, for the second consecutive day has come up with the doodle which resembles the ongoing FIFA World Cup. While its previous doodle commemorated the beginning of the World Cup, Google's latest doodle portrays the joy-filled opening ceremony held at the Corinthians Arena, Sao Paulo.
Though it is less creative than its previous doodle, the search engine has animated the letter L and E unlike the whole word previously. The letter 'L' is seen holding a football, in the colours of the Brazilian flag, and also a corner post tapping its feet on the drumbeats of its neighbouring letter 'E'.
The letter 'E' is the most animated letter in the doodle which dances and plays a drum as if trying to impress the crowd. Its drum colours gives a brief throwback to the Rastafarian colours which were were brought into the limelight by Bob Marley. Also, it can be said that the letter 'E' very well impresses the crowd playing the drum to the rhythm of the samba.
Just in the top right corner the link takes us to the doodles page of Google. Landing on the page we are greeted with the alternate version of the current doodle. The alternate version depicts letter 'G' dancing and rejoicing instead of E.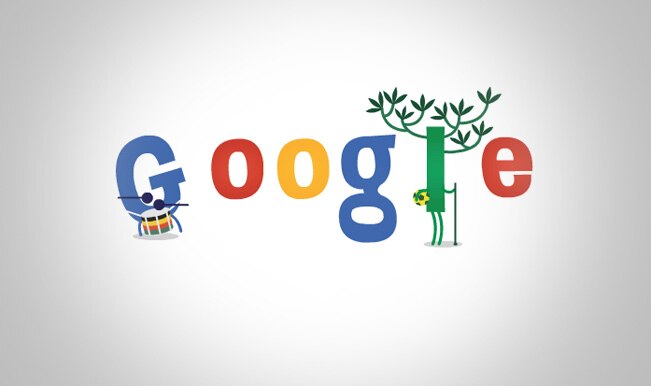 The warm message on the page by the search-engine giant reads, "The World Cup opening ceremony was so inspiring–and what an unbeleafable coincidence–our next doodle has a dancing tree person too. Congrats Brazil!"